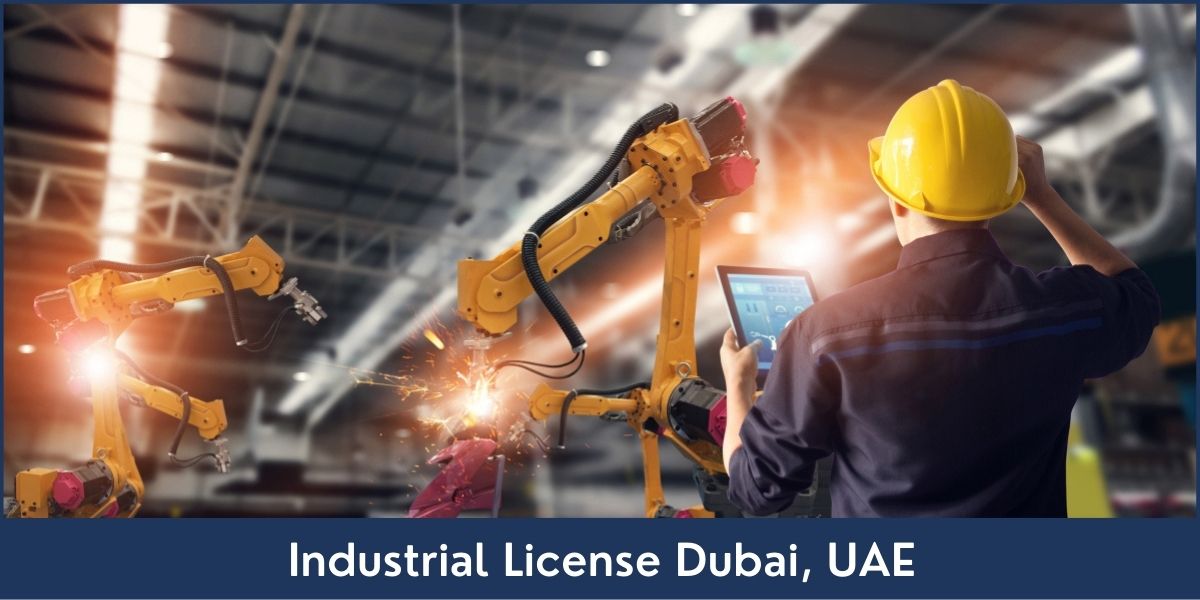 An important factor behind the continuous growth of businesses in Dubai is the adoption of sophisticated licensing procedures. Every business in Dubai needs to obtain an appropriate license to start its business activities. An important license for large businesses is an Industrial License.
What is Industrial License
A company will need an Industrial license if it is involved in the transformation of natural/initial material to the final product. Mostly, this license is used by manufacturing companies and large industries. This license allows companies to produce, accumulate and manufacture raw or semi-manufactured materials.
Industrial License Sectors in Dubai
As stated above, all companies related to the manufacturing and production of goods from raw materials need this license. Following are important companies that need to obtain an industrial license in Dubai.
Textile manufacturing
Paper manufacturing
Bread manufacturing and related companies in the food industry
Engines manufacturing
Manufacturing of petroleum products
Metalcasting industries
Requirements for Industrial License in Dubai
As an Industrial license is issued for specific businesses, so there are pre-requisites for obtaining this important license. You must comply with all the requirements before applying for it.
A physical office and warehouse are mandatory for an industrial license. This can be present anywhere in Dubai. Virtual offices are unacceptable for this license.
There is also a requirement for machines in your company. These machines must have a minimum of 5 horsepower.
The minimum capital requirement for an industrial license is AED 250,000.
There should be at least 10 workers in your company.
In the case of setting up your company in Dubai mainland, a local sponsor with 51% of the company's share is also mandatory.
It is also necessary to get an industrial license from the area where you want to establish your industry.
Payment of application fee
Study demand factory visit
How to apply for Industrial License in Dubai
As compared to most of the other licenses, the process of obtaining this license is far more complicated and lengthy. You will need to submit a large number of documents and take approval from multiple departments.
Following is the summary of the procedure:
Initially, you will seek initial approval from various departments before opening a factory.
The next step is to apply for an industrial license from DED (Department of Economic Development). DED can take 3 months for deciding about the fate of your application.
If your application has been found complete, then they will inform you within 15 days of approval.
Now, you will take approval from other departments according to the type of your business. These departments and ministries include the Industrial Register, Dubai Chamber of Commerce & Industry, Ministry of Health, etc. You will submit the necessary documents to all these departments.
They will decide about approval or otherwise of your application in around two weeks and will inform you accordingly.
After complete approval, you can start your business.
Documents required for Industrial License in Dubai
Preparing all documents and their submission is extremely important for quick approval. Following are important documents that will be required to submit along with your application:
Copy of passport and residence
Copy of Balance Sheet
Partnership Contract
Factory location
Approval from the Ministry of Interior
Ministry of Health approval
Approval from National Media Council
Ministry of Environment and Water Approval
These are the main points regarding your industrial license. You can easily understand that this is a lengthy and difficult process and assistance from an experienced consultancy firm is necessary. You can contact RIZ & MONA Consultancy via our email address info@rizmona.com.