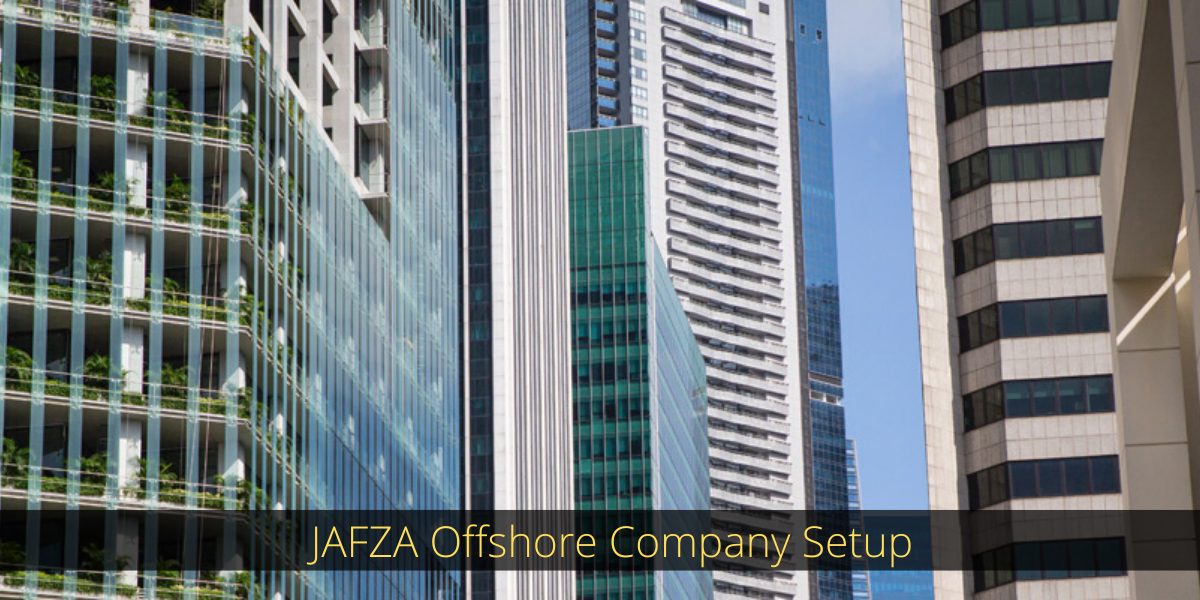 The Jebel Ali Free Zone was established in 1985 by the Government of Dubai. It has an area of over 100 square kilometers and built around the largest artificial port in the world. Companies incorporated at the JAFZ have customarily been required to have a physical presence in Jebel Ali.
The concept of offshore company setup was first introduced in Dubai in 2001 but it got a proper structure on January 15, 2003 when JAFZA Offshore Company Regulations 2003 came into existence.
JAFZA Offshore Company incorporation 2003 implemented comprehensive rules and regulations for offshore company formation in Dubai.
Dubai offshore company is well-defined as a non-resident company which is having a corporate legal structure in Jebel Ali Free zone Dubai UAE. JAFZA Offshore Company Regulation 2003 permits the incorporation of an offshore company by individual or by establishments.
Benefits of JAFZA Offshore Company Setup
No need to acquire office premises
JAFZA offshore company registration provides high level of asset protection
Zero percent tax environment
Allows 100% foreign ownership
Minimum operational cost in JAFZA offshore company
JAFZA offshore company formation has no limit on flow of capital
Easy and simple procedure of incorporation
Opportunity to invest in properties worldwide
Transfer of shares and assets etc
There is no minimum capital requirement
Buying Freehold properties in Dubai which are approved by JAFZA (Properties from Developers like Dubai Properties Nakheel, Emmar etc.)
Through JAFZA offshore company, one can open and operate Bank accounts in Dubai (local or international bank in Dubai) on the name of the company
Types of JAFZA Offshore Company Formation
Following types of JAFZA offshore companies can be established
JAFZA Offshore company as General Trading
Offshore company as Investments or Joint Investments Company
JAFZA offshore company as Shipping or Ship Management Company
Dubai Offshore company as Holding Company
Register offshore company for Copyright or Patent Company
JAFZA offshore company for buying Property in Dubai
Documents Required for Registration of JAFZA Offshore
Individual Applicant
A Personal profile (CV) of the shareholder (s)
Bank Reference shareholder(s)
Passport Copy of the shareholders
Visa Copy or UAE Entry Stamp page copy
Proof of Residence (copy of utility bill)
Corporate Shareholders
Certificate of Incorporation of the company
Memorandum and Articles of Association of the parent company
Board Resolution stating that the company is going to setup offshore company in Dubai with a power of attorney authorizing individual to sign on behalf of the company to setup offshore company
Certificate of good standing of the company
NOTE: All documents must to notarized and attested from UAE Embassy of the home country and from ministry of foreign affairs in Dubai. RIZ & MONA CONSULTANCY can assist you for the attestation.
Other Requirements of JAFZA Offshore
There must be one shareholder minimum
Both corporate shareholder and individual shareholders are permitted
The structure of the share capital of the offshore company will be decided by the shareholder(s)
No bearer shares are allowed
Different classes of shares are not permitted and shares have to be fully funded when assigned
A minimum of two (2) directors are required to be appointed
A Corporate director is not allowed and commercial entity is not allowed to act as director
A secretary must be appointed who can also be one of the directors of the offshore company
Offshore company in JAFZA cannot do any business with any resident of United Arab Emirates
JAFZA offshore company cannot hold any real estate property located in the United Arab Emirates, excluding free hold properties which have been approved by the Authority
No one can carry on business as an insurance, insurance agent or insurance broker
You cannot do banking business
An offshore company formation requires a registered agent after approval of the Authority
This is the responsibility of the offshore company to notify the Registrar if any change in the name of register agent or in the address is made
A general meeting of the offshore company is mandatory at least once in a year
RIZ & MONA Services
We are providing following services:-
Preparing registration Application
Preparing Incorporation Certificate
Assisting in opening a bank account in Dubai
Filing applications with the registrar of Companies in Jebel Ali Free zone