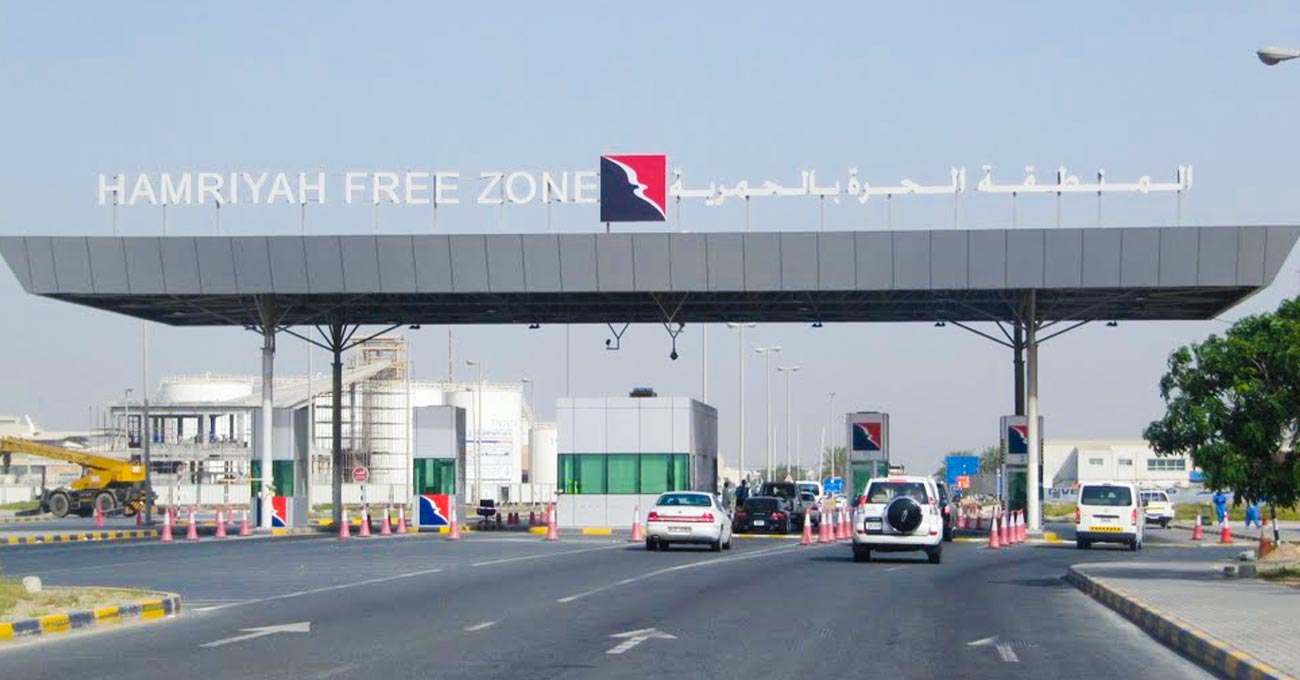 Hamriyah Free Zone (HFA) Authority was established in 1995. It is situated in Sharjah, United Arab Emirates, which gives the free zone a unique geographic and strategic location. It is backed by a secure and fully convertible currency and a multi-access to neighboring and global countries through land, sea and air. Hamriyah Free Zone is on a fast track of becoming the keystones of the United Arab Emirates industrial development. Hamriyah Free Zone is the next Generation Free Zone and its management is flexible and dynamic. Its moderate and liberal business policies make Hamriyah free zone an investor oriented free zone.
Procedures for company formation and business setup in Hamriyah Free Zone, Sharjah, (UAE) is very easy and simplified. The simplified procedures and formalities make it possible to obtain a license within one hour of submitting all require documents.
Hamriyah Free Zone Company Setup
There are two types of companies that can be established in HFZ.
Free Zone Company/Establishment (FZC/FZE)
Branch of a foreign or local company
Types of Licenses Available
There are mainly three types of licenses available for any business in Hamriyah Free Zone.
Industrial License allows a business to import raw material for manufacturing, processing or assembly of the products specified in the license. Finished products can either be re-exported to other countries or sold in UAE market through a distributor or agent
Commercial License lets a company to import, export, distribute and sell items that are allowed in the license
Service License allows company to provide different types of services to clients according to the agreement
Benefits of Hamriyah Free Zone Company
100% tax free, 100% company ownership, complete repatriation of profits and all other free zone benefits
Located at a strategic location with access to deep water port and proximity of Sharjah International airport and 3 sea ports to easily connect neighboring markets
Affordable cost of living and recruitment of economical workforce
Availability of furnished executive offices along with pre-built warehouses and office units (available on lease also)
Land lease for 25 years and can also be renewed for same period
Highly developed infrastructure, reliable telecommunication system and inexpensive energy
Documents Required
Both company and branch of a local/foreign company have to submit important documents before their registration. Few important documents for registration of branch office are:
Original bank reference letter regarding credit value and good standing of company
Notarized copy of Memorandum and Articles of Association of the company
Notarized copy of Board Resolution for opening a branch in Hamriyah Free Zone and to appoint the manager/ director for the Free Zone operations with his passport copy and Power of Attorney
Why Riz & Mona
We will provide complete assistance in getting registration of FZE/FZC or branch office in Hamriya Free Zone
We are well aware of the whole process due to years of experience in Dubai and large number of satisfied clients. We assure you to complete the whole process conveniently and in minimum possible time
We are committed to accomplish all of your requirements by providing legal, documentation (translation, attestation etc.) and other services