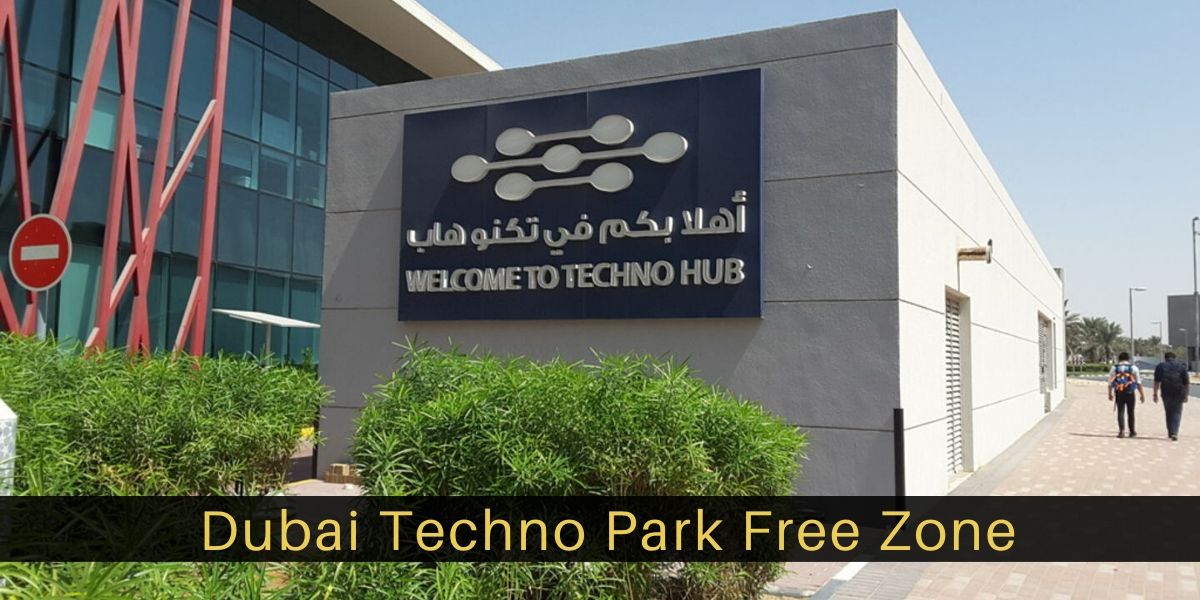 The Dubai Techno Park (TP) Free Zone was inaugurated in the year 2002. The Dubai TP is completely dedicated to developing technology and innovation.
The Dubai Techno Park is located in Dubai's Jebel Ali Industrial Zone. It covers an area of more than 21,000,000 square meters. About 30% of the total area of Dubai TP is an open space area.
Purpose Behind Dubai TP Development
The idea behind the Dubai TP is to enhance technological development in Dubai. Dubai TP is a great place for both local and foreign investors to invest their fortune in the development of modern technology and infrastructure.
Dubai Techno Park is a part of the Economic Zone World. The Economic Zone World works under Dubai World, which is one of the biggest holding companies across the globe.
The infrastructure developed in the Dubai TP is state-of-the-art. This is why numerous technology companies have started functioning in it.
The technology companies based in the Dubai TP will grow the economy of Dubai. Moreover, it will promote technology developing activities in Dubai. People will use more and more technology developed at Dubai Techno Park.
It provides a great platform for different companies to develop and invent newer technologies. The homegrown technology will help to improve the lifestyle of the citizens of Dubai.
Dubai Techno Park Free Zone
Dubai Techno Park has the status of a free zone. As a result, companies specializing in different fields have started their businesses in Dubai. Some of the types of companies that are based in the Dubai TP free zone are oil and gas companies, petrochemical corporations. Besides, large technology firms are also benefitting from the flexible environment of the Dubai TP free zone.
Dubai Techno Park is one of the biggest industrial zones in the Middle East.
Important Attributes of Dubai TP
Dubai Techno Park is also known as National Industrial Park.
Stretches over 21 million square meters
Dedicated 30% open space area
Brings large technology companies under one roof
Housing facilities for more than 60,000 inhabitants
Employment opportunity for around 133,000 people in Dubai
Promotes research and development of new technologies
Envisions improvement for the future
Ensures continuous economic progress
Focus Areas of Dubai TP Free Zone
Development of new technologies
Promoting sustainable industrial development
Increasing socio-economic knowledge
Effective water resource management
Creation of environment-friendly alternative energy sources
Increase environmental protection
Parts of Dubai Techno Park Free Zone
Dubai Techno Park is designed in a way that offers a friendly environment to the people working in it.
There are three parts of Dubai Techno Park.
The technology core is the main business hub of the Dubai TP. The technology core is further divided into four parts
The Landmark Building is the most visible feature of the Dubai TP. It is a huge tower which represents renewable energy
The Boulevard is the main access route with numerous trees planted around it. It joins the Landmark Building of the Dubai TP with the Campus Core.
The Campus Core is where all the technology-related infrastructure of Dubai TP is based. Moreover, it has several universities campuses which are leading the global technology innovation front
The Research and Development Core:
Research and Development Core provides incubator facilities to technology startups. The relaxed working environment and world-class facilities enable the startups to innovate in the technology sector
This is a multipurpose facility in the Dubai Techno Park, which also acts as an important business point. It has a mega-mall that hosts world-class retail brands from around the world. Moreover, there are five-star hotels and restaurants in this zone of the Dubai TP. There are two 8-story buildings in the multipurpose zone. Many different companies are based in these two buildings.
The Industrial Zone of Dubai Techno Park is where all the manufacturing industry is based. The location of the Industrial Zone is chosen north-west purposefully. It helps to reduce the environmental effect of the smoke released in the air from the industries. Moreover, it ensures the smooth flow of traffic. The Dubai TP's Industrial Zone has hundreds of showrooms, office complexes, and hotels.
Companies looking to start a business in Dubai Techno Park free zone just need to carry out some necessary paperwork.
Business Setup in Dubai Techno Park Free Zone
The procedure to set up a business in Dubai TP free zone is easy. The steps which lead a company to set up its business in Dubai TP free zone are mentioned below.
Register a trading name with regulators
Receive an initial approval from Dubai TP free zone authority
Fill and submit an application form
Authorities will inform the company with its decision in one week
Successful companies will receive Certificate of Registration
Submit the registration fee
Acquire a license as per the business activity
Set up an office
Open a business bank account
Officially start the business
Types of Available Licenses in Dubai Techno Park Free Zone
There are three types of licenses available at the Dubai TP free zone. Here is the breakdown of the license categories:
Industrial License: The industrial license allows companies to produce technological products at Dubai TP free zone
Trading License: The trading license enables business entities to import and export technology-related goods and services
Professional License: A professional license is needed when a company wishes to set up technology-related professional services in the Dubai TP free zone.
Which Companies are Eligible to Setup a Business in Dubai Techno Park?
Limited Liability Company
A company with 2 to 50 shareholders having a minimum worth of AED 300,000. A local sponsor must own 51% share of this company
Sole Establishment
 A company owned by a Gulf Cooperation Council (GCC) native
Civil Company
 A company established according to Federal Civil Transactions Law No. 5 of 1985. These companies may be completely owned by foreign nationals
Branch Company
 A company can set up its branches in Dubai Techno Park free zone if the branch is of a:
Free Zone Establishment
Free Zone Company
Limited Liability Company
Sole Establishment
GCC Company
Foreign company   
Advantages of Starting a Business in Dubai Techno Park Free Zone
Starting a business in Dubai TP free zone is not only simple but it also offers huge benefits to the companies. Some of the benefits are mentioned below.
Complete foreign ownership
No corporate tax
Complete repatriation of profits
No currency restrictions
Easy process to hire foreign workers
15 years of lease agreement
One window operation of official services
Around the clock visa services
Multiple entry points in Dubai Techno Park
Easy access to Jebel Ali Airport
Super easy access to seaports
At this point, it is evident that Dubai Techno Park is one of the best places to invest a fortune. The Dubai TP free zone is designed in a way to provide easy access to airports and seaports. The infrastructure of this free zone provides businesses a healthy environment to flourish. The technological infrastructure here is world-class. It enables companies to innovate and work on new technologies. The technologies developed at the Dubai TP free zone are already changing the world for good. We at Riz & Mona Consultancy provide the best services for free zone company formation. Contact us via our Whatsapp # 971-54-5821012 or fill this form to send an email.