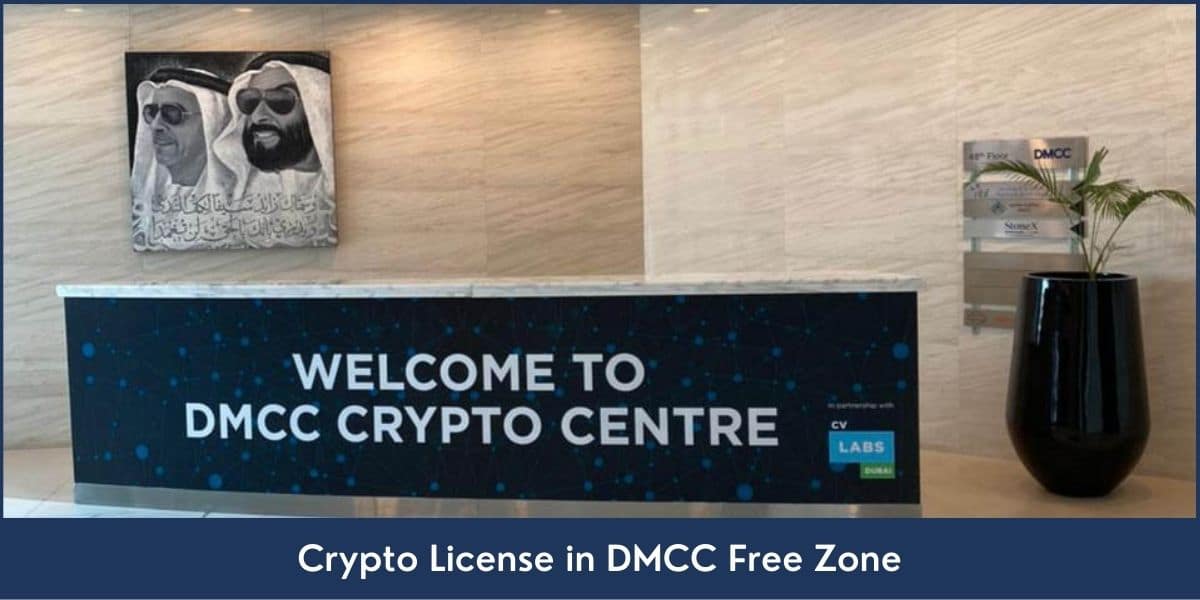 The United Arab Emirates (UAE) has made tremendous progress with innovative technologies and cryptocurrency remains at the forefront of these technological advancements. Keeping up with global advancements, massive strides have been made in the blockchain and cryptocurrency sectors by the UAE.
The Dubai Multi Commodities Centre (DMCC) has led the efforts in UAE when it comes to blockchain and cryptocurrency as they launched the Blockchain Strategy 2021 and Crypto Centre as well. This development has helped change the dynamics of the global market as UAE is now considered to be a leading crypto hub.
Crypto Centre by DMCC
DMCC recently unveiled the Crypto Centre which is allowing crypto investors to set up a crypto-based company within the free zone. The DMCC has already developed a state-of-the-art infrastructure, and robust regulation along various facilities which are allowing many crypto businesses in Dubai to succeed.
Since this business field is relatively new – everyone is advised to proceed with caution; understanding the conditions, requirements, and procedures which need to be strictly followed to set up a crypto company business in the DMCC free zone.
In order to understand everything, RIZ & MONA has compiled this guide for you. After going through this guide, you will not only have ample knowledge regarding the crypto businesses in Dubai but you will be in a better position to make an executive decision if required. So, keep reading.
Types of Crypto Licenses in DMCC
Like any other business, in order to start the operations of your business, you need to obtain a license from the relevant authorities beforehand. The DMCC offers two different types of crypto licenses and they are awarded on the nature of the business activities.
The two crypto licenses issued by DMCC in Dubai are:
Crypto Trading License
Distributed Ledger Technology Service
Crypto Trading License
In the crypto business, the crypto license is issued by the DMCC Free Zone Authority. Through this crypto license, this DMCC Crypto license allows you to buy and selling of crypto commodities. However, obtaining the license does come at a cost. For instance, the DMCC will not issue any crypto license to a company that is engaged in activities such as a crypto exchange, crypto brokerage services, financial services, banking services, payment processing, or storage services.
The license at the DMCC can only be applied once you have received approval from the free zone management. Leading the advancements, the DMCC has also developed a proprietary trading standalone license. In order to obtain the license, you have to ensure that your crypto company is not included in any other activities and that minimum share capital is required, which is around AED 50,000.
Distributed Ledger Technology Service
This is the second type of license you can obtain. For this license to hold valid, your need to ensure that your business activities include things such as providing database management solutions and distributed ledger-based technologies such as blockchains. Companies that focus on the aforementioned business activities are not allowed to trade or set up an exchange for currencies/cryptocurrencies. In addition to this, they are also not allowed to provide any financial activity service in any shape or form. They also cannot provide any financial activity service or process any payments.
Similar to other processing of the licenses, you need to have prior approval from the DMCC management. Like the first license, this type also requires a minimum capital of AED 50,000.
Requirements for Obtaining a Crypto License in DMCC
In order to obtain any license in Dubai, you need to make sure that your documentation is complete. Oftentimes people go through the documentation process without realizing its importance and it can impact the chances of your application being either approved or rejected.
The requirements for obtaining the cryptocurrency license in DMCC are straightforward.
The crypto assets must be incorporated with the UAE financial Free Zone departments
Deceitful activities are prohibited and a clean record is mandatory
Your capital resources and operational expenses must be well-documented and visible for up to the past 12 months
All your information has to be secured in a crypto wallet
Copies of valid passports need to be provided for all the business members
A commercial license is required, which is issued by the DED
Process of Obtaining Crypto License in DMCC
Now that we have an underlying understanding of the requirements, now we look toward the application process and how you should proceed if you want to obtain a crypto license in the DMCC.
Finances: Proof of sufficient capital to operate the business for the foreseeable future, which could be 3 to 6 months
Customers: A strict KYC norm has to be adopted by your business
Fair Play: The business members have to adhere to all the laws, especially the Anti-Money Laundering and Counter-Terrorism Financing Laws which exist within the UAE
Transparency: The value-added tax needs to be disclosed, and requests from Anti-Money Laundering and other Government authorities should be catered to
Protection: The security of the client's financial information should be the priority – the businesses are required to safeguard their information against hackers and other cybersecurity breaches
Obtaining Cryptocurrency License in UAE Free Zones
In order to ensure that you successfully set up a crypto company in the UAE, you need to incorporate an onshore company. The company has to be established in a Free Zone and the rules and regulations of the respective Free Zone need to be followed strictly.
The business owners must seek approval from the UAE's Securities and Commodities Authority (SCA) and only then can they think about business operations and other crucial details related to their business.
Similar to the DMCC restrictions, the investors needed to demonstrate strict compliance with the UAE's Anti-Money Laundering and Counter-Terrorism Financing Laws. Furthermore, strict IT policies need to be implemented to ensure that the client's information and financial details are secured against any vulnerability that might be developed in the system over time.
Lastly, the businesses will also need to sign a Service Level Agreement (SLA) with the contracting companies and the employees who will be performing maintenance services on the systems to protect the data from being shared.
How We Can Help?
RIZ & MONA CONSULTANCY has proven itself as a reliable partner to help businesses get up and running. We can create ease for entrepreneurs who are planning on getting a crypto license in UAE. Our sales representatives have complete knowledge of license-providing companies which include BRL, DED, and DMCC.
In addition to this, We also provide real-time details and updates to our clients to keep them in the loop of everything that is happening. Feel free to contact us for further information regarding obtaining a crypto license in DMCC free zone.