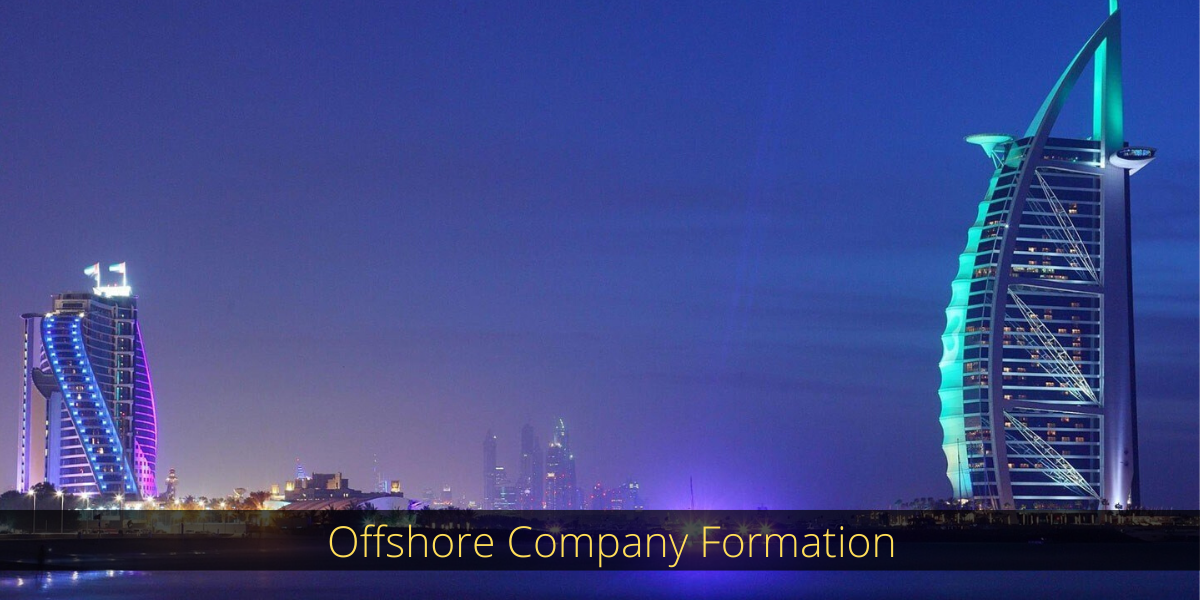 In financial language, the term "offshore" is used to define any business or investment made outside the country of residence. In other words, an offshore company is a legal entity established in an Offshore Financial Centre (Offshore Jurisdiction).
Offshore Company, most commonly termed as International Business Company (IBC) or a Non-Resident Company, is a legal structure that provides a low/No-tax environment for an entity or an individual which in turn minimizes tax burdens and improves wealth management.
Offshore Company Formation in Dubai
Since the inception of offshore company formations in early 2003, the UAE has quickly emerged as the business hub of choice in the Middle East region. Also, Dubai is proving itself to be one of the most dynamic and International Financial Center Worldwide.
There are a number of reasons why so many private individuals and businesses incorporate an offshore company. However, followings are the main reason to set up an offshore company in Dubai.
Anonymity, confidentiality and the highest level of privacy protection
Asset Protection
No accountant costs
Business can be conducted internationally (Invoice international clients)
Corporate Bank Account
Prestigious Registered that you can use our address for your offshore company
Offshore company can act as an intermediary in any transactions of your Company with foreign Companies
Choosing the right Offshore jurisdiction
There are several important factors that should be taken in account before choosing right jurisdiction for an offshore company
Ideal offshore jurisdiction should have an up to date and reliable banking and financial system that is well connected via modern and dependable communication lines
Only those countries should be preferred where work ethics are followed through hard work, farsightedness and secrecy
Time zone is also an important factor for businesses. One can lose precious time while communicating from places on the other side of globe
We need to differentiate between "safe haven" and "tax shelters". Countries like UAE and other GCC nations are 'zero tax' jurisdictions naturally
Offshore Company Setup in UAE
An offshore company can be formed in the below UAE states:
Benefits of UAE Offshore Company Formation
Setting up an Offshore Company in UAE will benefit, and is particularly useful if you are considering or want to achieve any of the following:
100% foreign ownership and 100% repatriation of profits
There is no public register of shareholders and directors
A UAE Offshore Company is quick to incorporate. It usually takes just few working days
Tax-Free economy with no capital gains, company or income tax
Simple reporting and regulatory requirements
Suitable for any kind of international business
High degree of privacy for corporate information
Companies may own investments (assets, real estate, cash, shares)
No office space required
Multi-currency bank accounts
Uses of an Offshore Company
Like most other companies, an offshore company may enter into contracts, open bank accounts, purchase and sell various products and services and own property. A typical offshore entity does not pay taxes in its home jurisdiction.
Following can be the uses of an offshore entity:
A trading company can establish itself in an offshore area. The offshore company would take orders directly from the customer, but have the goods delivered directly to that customer from the manufacturer or place of purchase
You can also carry on your consultancy or counseling business by using an offshore company. You can easily manage your company with reduced/zero taxation of offshore company.
Property Owning Companies
You can use such companies for benefits like avoidance of complicated inheritance procedures. If your property is held in a low-cost offshore company, you (and your partner/s) can own the shares of it as you see fit. In case of any uncertainty/unforeseen, all of your property and bank account will be frozen until a court order is issued.
If people want to invest their money in different projects without their disclosure, then they can incorporate an offshore entity that can invest as a corporate investor in different projects.
Copyrights, Trademarks and Patents
Any kind of intellectual property right (a copyright or trade mark) may be registered in the name of an offshore company. The company may also buy or sell this type of rights.
Offshore companies can be used as a holding company where people can manage all their businesses under one holding structure.
Offshore Company Requirements
Offshore company Must be incorporated under Offshore Company Laws and regulations of offshore jurisdictions
There are three different offshore jurisdictions in UAE. All of these have their own registration authorities and they may require different documents for registration of offshore company
Offshore company must not trade within the offshore jurisdictions
Why Riz & Mona
We have years of experience in the formation of all types of companies (including offshore companies) in all the emirates of UAE
We have complete information and practical experience about the whole registration procedure for offshore company formation in UAE. It is helpful in speedy completion of the whole procedure without any nuisance
We will assist you in handling all types of legal matters during and after the offshore company formation