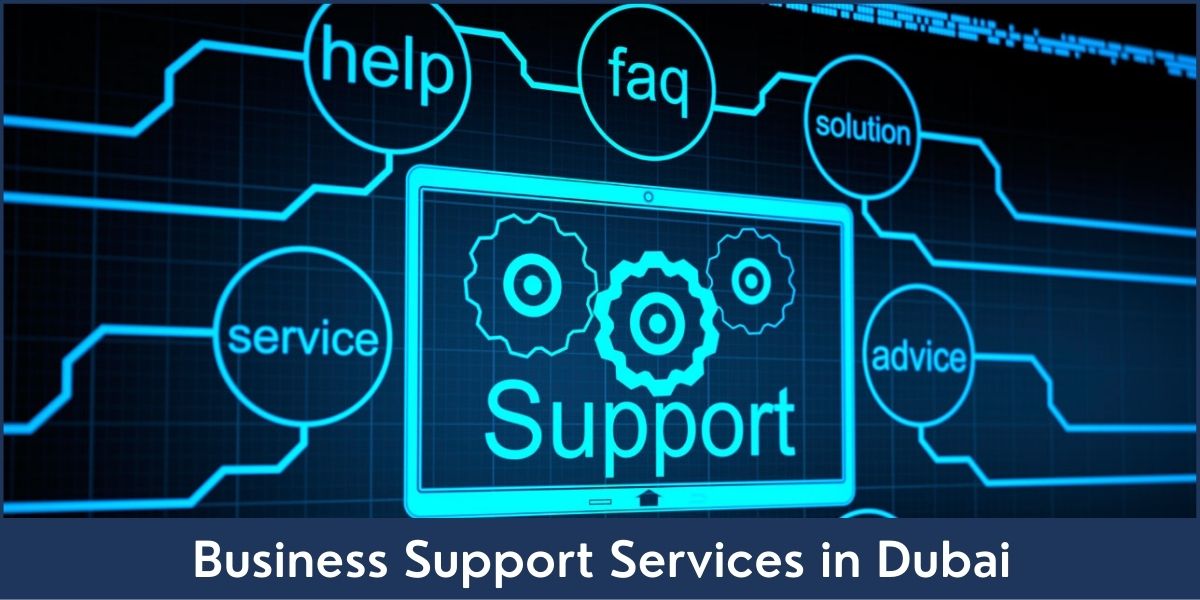 There is a large number of companies that are providing business support services to entrepreneurs and investors in Dubai and UAE. We at RIZ & MONA Consultancy are a team of professionals and experts who have collective experience and skills for bringing in inclusive business support services in Dubai. We offer our expertise for start-ups, SMEs, and other companies by setting up their business in Dubai.
We are currently providing our support services in solving legal and other issues for businesses in all relevant departments including banks and government authorities.
Why Business Support Services are Required
Business supports services are required to solve all matters related to government authorities and departments
In the absence of such services, the procedure of company formation, visa approval, document processing, and others might take months or even longer. Therefore, if you want quick and hassle-free completion of these procedures, then you need the services of these companies
Finding a perfect local sponsor according to business requirements is a strenuous job. Business support services provide appropriate sponsors and also maintain a good relationship between two parties
Business support services provide all types of legal documents and legal advice. It is important in avoiding all types of legal issues related to your business
Benefits of Business Support Services in Dubai
The main benefit of business support services is time-saving. Due to awareness of entire procedures and reputation in government authorities, these companies can complete every relevant task in minimum possible time
You will not be required to visit different departments or meeting people for completing your business and personal tasks as they will be handled by business support services. This will result in saving you from any extra effort and nuisance
With our expert advice, we provide direct or indirect support in your business growth
Business support service company provides assistance in all business locations including mainland, free zones, and offshore
Our Business Support Services in Dubai
Approvals from different  Ministry & Government Departments
Support for all Government & Semi-Government work in Dubai
3. Company formation in Dubai mainland and free zones
Business support services in Chamber of Commerce /
Business support service for Foreign Affairs work
Providing business support services in Dubai Ministry of Justice Notary
Business Support Services for Document Clearance / Document Writing /
Business support service in Dubai for Document Processing in Labour / Immigration / Economic & other Gov. Depart.
Business Support Services in UAE in the process of Investor visas, employment visas, and family visas in Dubai.
We provide our support services for VIP medicals arrangements to process the visa fast.
Business Support services in document Translation Services
Visa processing, renewal, and cancellation services
Dubai Support service for registration of companies with Ministry of Labour and Department of Immigration for immigration services in Dubai – UAE.
Business support service  for companies in Dubai who need assistance in amendment or renewal of company labor and immigration cards
RIZ & MONA CONSULTANCY  is mainly a management consultancy firm that specializes in business support services. It offers business services in Dubai and UAE to establishments & individuals who are starting or expanding their presence in Dubai – UAE.
RIZ & MONA CONSULTANCY can assist you in all kinds of paperwork involved in day-to-day affairs and will allow you to focus on your core business activities. We have experts who can take care of matters related to government & other agencies that will allow you to save your time and money.