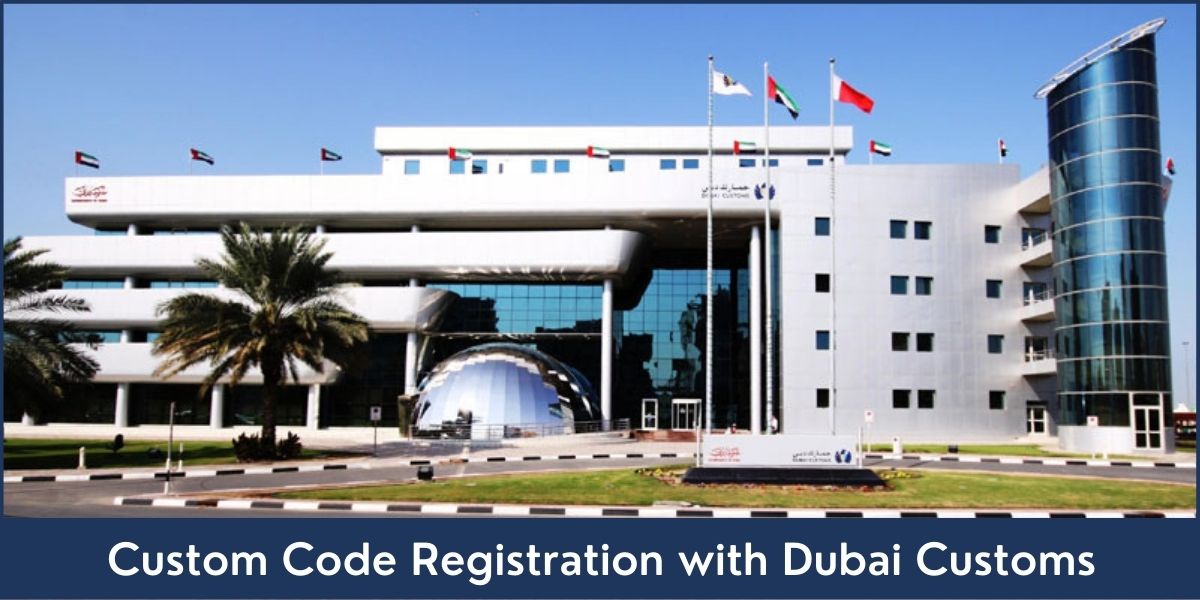 Dubai has drastically evolved in recent times and the trade sector has made the most fortune in the region. In order to start a trade business and commence the import and export activities in Dubai, the business is required to register with Dubai Customs and secure a code of clearance. To register with Dubai Customs and obtain a code for the clearance of goods, the companies are first required to have a valid trade or commercial license issued by the Department of Economic Development in Dubai. Given the company have a valid license of trade for carrying out business activities in Dubai, businesses will have the opportunity of registering for multiple services.
Custom Code Registration in Dubai
The department of Dubai Customs is one of the leading government departments in the region as it makes sure the trading services are undergoing smoothly in companies all around the city. The department of customs in Dubai has existed for a long time now and keeps an eye out on the borders for any trade activity which plays a significant role in the economic and social development of Dubai. The United Arab Emirates offers world-class customs procedures, backed by the rating of IMD world competitiveness center, which says that UAE is topping the charts in recent times. The business is required to make sure their trading product does not come under the list of banned items. As the norms in UAE dealing with trading of banned items are very strict and can impose high penalty fees.
Securing the Customs Code in Dubai
The customs code in Dubai can be secured by submitting an application on the Dubai Trade Portal online. There are certain documents that are required in order to obtain a customs code, which are:
Certificate from the chamber of commerce
A passport copy of the authorized person
Copy of a valid trade license
An undertaking letter
Once the submitted application is reviewed and the customs authorities in Dubai collect the paid fees, a code is generated automatically afterwords. Once a customs code is obtained, a business can start trading activities.

Renewal of Custom Code
Custom client code is renewed annually. This renewal procedure requires the same application submission process via Dubai Trade Portal. The application will be submitted along with a copy of the trade license.
Restricted Products in Customs Dubai
Medicines & Drugs – Tourists need to be cautious with what they are carrying with them into the country and might need to carry a doctor's prescription
Alcohol and Cigarettes – One needs to be aged above 18 to carry these items and the amount should not increase the permitted amount
Pets and Domestic Animals – A pre-approval is required from Dubai authorities as well as a medical test of the pet animal
Technical Equipment – Certain technical equipment require pre-approval from Dubai authorities
Publications – Electronic or physical artwork that clashes with the beliefs of Islam
Food items
Benefits Of Customs Dubai
Continuously controls borders as well as coordinates with other government bodies to make sure the extent of limited goods and protect the norms and laws of customs
In order to cope with the trade movement in Dubai, an individual might need to restructure the HR structure of his/her company and hire more component workforce
Meet the requirements of every client as well as is open to views and opinions and believe in sharing more information
Limits the revenue by minimizing the possibility of any kind of leakage of revenue by wastage of efforts or time
Receives dates based on goods classification and documentation, which is in the future used to plan strategically
Strategically sharing intelligence information so that the product reaches the right client
Allows more focus on risky consignments, by being lower interdiction rates
Technical intelligence help in reducing the physical handling of products
Helps in assessing involved risks
License permitted in Dubai Customs
Governmental notification
Professional license
Commercial license
Free Zone license
Industrial license
Intlaaq
Allowed Entities in Dubai Customs
Exporter (professional)
Importer (professional)
Exporter (commercial)
Importer (commercial)
Importer (industrial)
Gate control authority
CH (Cargo Handler)
Shipping line agent
Overseas company
Private individual
Airline agent
Warehouse
Free Zone
Courier
Broker
CTO
Laws Of Dubai Customs
Customs in Dubai work under the laws of GCC and other Federal, National laws as well as under international protocols and agreements. For all the details on Dubai Customs, one can visit the website of Dubai Customs
Enterprise Client Registration (ECR)
As already mentioned, any company that acquires a trade or a commercial license to carry out trade business activities in the GCC or the USE must register itself with Dubai Customs. At the time of registration, the business owner must highlight the business activities he/she wishes to undertake, given, the license has the same business activities included. Once the customs code is obtained it demands to be renewed annually following the business license renewal.
Services We Provide
Generate new custom client code (completing the whole procedure of application and document submission)
Renew annual custom code
Company registration in Dubai Chamber of Commerce
Company and item registration in DM (Dubai Municipality)
How to Contact
In order to make the custom code registration process quick and hassle-free, you can contact us via our WhatsApp # +971545821012 or email at info@rizmona.com.