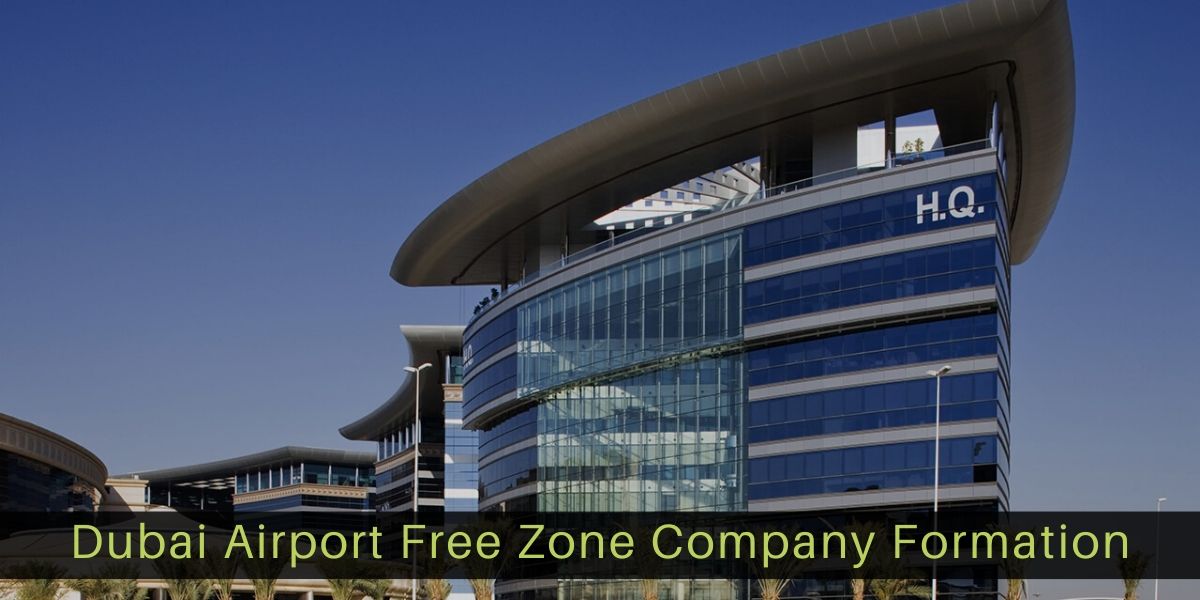 Dubai Airport Free Zone Authority, commonly referred to as DAFZA, is a free economic zone in Dubai. It is a hub to more than 1600 companies that are carrying out an operation in the United Arab Emirates (UAE).
It was established in the year 1966 and became a part of Dubai government's strategic plan. Today, DAFZA is one of the fastest-growing free zones in the region and contributes 4.7 percent to Dubai's overall Gross Domestic Product (GDP).
Company Formation in Dubai Airport Free Zone
DAFZA is one of few free zones that have been exempted from newly-implemented VAT (Value Added Tax). The world's most recognized brands have established their Middle Eastern hubs in Dubai Airport Free zone.
The DAFZA offices are located right adjacent to the Dubai International Airport, which is the free zone area of the city. DAFZA allows local and foreign investors a "complete tax-free business setup and execution of services, along with complete foreign ownership and no currency restrictions." If you are interested in setting up a business at DAFZA then follow the below-mentioned procedure to ensure successful registration of your company.
In addition to this, the DAFZA will enable companies to operate 24-hours and all seven days of the week. Lastly, companies will also have no restrictions on hiring employees.
Features of Dubai Airport Free Zone Authority
Here are the most prominent features of Dubai Airport Free Zone Authority:
Complete foreign ownership
Complete repatriation of capital and profits
100% exemption from corporate, personal and income taxes
100% free transfer of funds, and no foreign exchange controls
Exemption from all import and export duties
Low freight charges
Inexpensive workforce, and easy recruitment procedures
Efficient communication procedures and single-window administration
Liberal government policies and legal framework
The timely and streamlined immigration process
Sponsorship and visas for an affordable skilled workforce
Freehold offices available for sale or lease
Ready to move offices, factories, and warehouses
Easy business setup and licensing procedures
Unique industry clustering and purpose-built infrastructure
3-Year residence visa in UAE
Types of Companies in DAFZA
The companies working in collaboration with DAFZA work in various sectors, which include:
Electronic
Electrical
Information Technology
Telecommunications
Pharmaceutical and Cosmetics
Engineering and Building Materials
Aerospace and Aviation
Logistics and Freight
Food and Beverage
Jewelry
Precious Stones
Luxury Items
Types of Legal Entities in DAFZA
Only two types of legal entities are allowed to establish their operations in the Dubai free zone, which includes:
Free Zone Company (FZCO)

Can be from 1-50 shareholders (individual, corporate or both)
Minimum share capital: AED 1,000 (USD 272) per shareholder
Value of each share: AED 1000 (USD 272)

Branch Office of Existing Company

100% owned by the parent company
Same business name as parent company
Same business activities as parent company
Types of Free Zone Business Licenses
The companies operating in DAFZA follow the same rules and regulations for licenses as Free Zone. There are 4 types of available licenses, with the option to hold dual licenses as well depending on the nature of the business and its requirements.
Trade License: This is offered to those companies which are looking to deal in import, exports, distribution and storage of products.
Service License: This type enables companies to provide their services to the masses.
Industrial License: Companies which want to carry light manufacturing industrial activities, which includes packaging and assembling as well
General Trading License: If your company qualifies for more than two types of licenses then they are eligible for this type of license
Services Offered by DAFZA
DAFZA provides a wide range of services to its clients; be it business setup or administrative. According to DAFZA:
The one-stop shop concept brings together the dedicated Government Service Center and private organizations such as Banks and Telecommunications companies to allow you to enjoy the ease of access and seamless processes.
There are three types of services which are currently being provided by DAFZA, which are as following:
Business Setup Services

Leasing and Licensing
Visa Services
Dedicated Government Service Centres

Business Operational Services

Interiors and Facility Management Services
Information and Communication Technology
Security Services
Others (i.e. Food Court, Retail Area, Travel Agencies and more)

Online Service Portal
Products at Dubai Airport Free Zone
Dubai Airport Free Zone provides custom and tailor-made products to meet the requirements of businesses. From fully furnished office packages to office solutions, DAFZA has it all.
The products are basically divided into three separate categories:
Customizable Office Solutions
Executive Business Packages
DAFZA Warehouses and Light Industrial Units
Required documents for Company Formation in DAFZA
For individual shareholder/s:
Application Form – Made available by Aurion
Shareholder's or manager's passport copy, with residence visa page
Passport copies of secretory and directors (optional)
NOC from sponsors (this is for companies based in UAE only)
6 month's personal bank statement
CV
For non-individual shareholder/s:
Application Form – made available by Aurion
Shareholder's or manager's passport copy, with visa page of the residence
Passport copies of secretory and directors (optional)
CV or company brochure/profile
Audited financial report
Notarized and attested certificate of incorporation, POA or MOA
Shareholders resolution calling for the establishment of FZCO in DAFZA – which is made available by Aurion
Steps to register a Company in DAFZA
Step 1: Select Company Type, License, and Facility
Select your company's type, whether it is a Free Zone Company or a Branch Office of an Existing Company
Based on your company's operations, choose the type of license you want to apply for
Choose a facility that best fits your business location
Step 2: Submit Documents
The organization has listed all the required documents which are needed to process your application, which are:
Application form
Letter of intent
If applicable:

Existing company brochure
Annual financial report
Approval from third-party authorities

Shareholder and manager's passport copy and CV
Original bank reference of each stakeholder
NOC issued by a current sponsor for the manager
Step 3: Collect Your License
Once everything is done successfully, the final step is the collection of your business license, which is also a two-step process.
Signing Lease
Payment
Cost of company formation/ Business Setup in Dafza
The cost needed to incorporate a company in DAFZA is around USD 41,000 for an office of 50 sq m and the License.
Rental cost
Type
Duration
Cost/Rate
Office Unit
3 years lease agreement
AED 1850 per Sq. m +12.5% of the annual rent as service charges
1-year lease agreement
AED 1950 per Sq. m +12.5% of the annual rent as service charges
Warehouse (Light Industrial Units)
| | |
| --- | --- |
| Area | Cost/Rate |
| 350 sq.m approx. | AED 1,000 per sq.m + 10% service charge |
License fees
| | |
| --- | --- |
| License Type | Cost/Rate |
| Trading License | AED 15,000 per year (USD 4,110/- approx) |
| Service License | AED 15,000 per year (USD 4,110/- approx) |
| Industrial License | AED 15,000 per year (USD 4,110/- approx) |
Registration Fees
| | |
| --- | --- |
| Company Type | Cost/Rate |
| Free Zone Enterprise (FZE) | AED 20,000* (USD 5,442/- approx.) |
| Branch | —- |
*Onetime Payment
Disclaimer: All the above-mentioned rates are from the DAFZA website. These values are believed to be reliable but we do not guarantee their completeness.
This sums up the entire process of DAFZA and if you require any additional information, we are here to assist you further. You can collect our contact information from our website and we are available 24/7 to guide you. We provide the best consultancy and company formation services for DAFZA and other Dubai-based free zones. We will assist you in the completion of the whole procedure from attestation and translation of documents to the approval of application from related authorities.