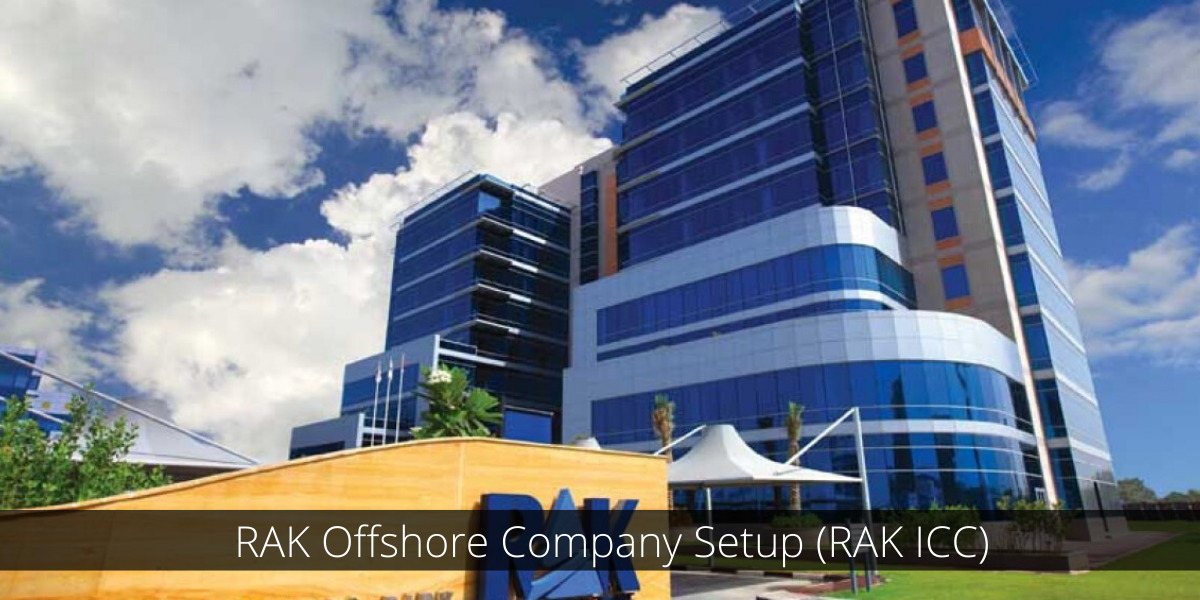 A new type of Offshore Company in RAK with the abbreviations RAK ICC (Ras Al Khaimah International Corporate Centre) was established in 2016. It's an International Business Company (IBC) for the international business.
Basically, RAK International Corporate Centre (RAK ICC) is merged entity of the earlier two types of companies –RAK Offshore and RAK IC. RAK Offshore companies were registered by RAKIA and RAK IC companies were registered by RAK Free Trade Zone Authority.
These two companies were relatively similar but had some differences on the applicable regulations. Merger between RAK IC and RAK Offshore was announced in May 2016.
The introduction of the RAK offshore Company does not involve any major changes for the current key advantages of an offshore company in UAE. The only amendment will be made to the Memorandum of Articles of the existing companies stating the change of status to RAK Offshore company.
The UAE has been signed for double tax treaties with more than 47 countries – A RAK Offshore company can best take benefit of those treaties.
A RAK offshore company can hold shares in "onshore" Dubai company (such as Dubai LLC company), or any other legal entity globally. A RAK International Corporate Center (RAK Offshore Company) can also own real estate property (such as free hold properties) in the UAE.
A RAK offshore company can hold a bank account in the Dubai UAE, for the use of carrying the day to day operational transactions and other related persons carrying out business.
Advantages of RAK Offshore Company Formation
RAK Offshore Company has several advantages in terms of currency control regulations, taxation, administration requirements and operation costs.
Following advantages are:
RAK Offshore company setup will give full foreign ownership
Corporate income taxation is at 0%
In RAK Offshore there can be only one director – who can be non-resident
No accounting necessities for offshore company in RAK
RAK Offshore Company can be registered by one shareholder
In RAK Offshore company shareholder and director can be the same person
There are no limitations on shareholder and director residencies
It is very easy to renew RAK ICC Company
RAK offshore will issue all registration documents in English language
In RAK offshore company setup you will not require to submit any audit report
RAK offshore company formation is a white listed Offshore Jurisdiction that is fully compliant with international regulations
RAK offshore company can hold intellectual property like trademarks, patents and copyright
Documents Required for Individual Shareholder (s)
Valid Passport Copy with UAE entry stamp page for each Shareholders / Director
Three Proposed Company Names of the company
Personal & Business Profile of each shareholder(s). (CV)
Original – Proof of Physical address of the shareholders. (telephone /utility bill/ electricity  etc.)
Original Bank Good standing Letter (Bank Reference Letter ) for the Shareholder(s) – the related account should have been sustained for more than two years
Documents Required for Corporate Shareholder
For Corporate Shareholder, following are the required documents:
Certificate of incorporation*
Memorandum & Articles of Association*
Board resolution and power of attorney*
Certificate of good standing or incumbency Letter *
CV/Profile of directors/secretary
Utility bills of corporate shareholder & directors as proof of address
Bank reference of the corporate shareholder
Documents marked * will need to be must be notarized from home country.
Other requirements
A RAK offshore company is not allowed to carry out business with UAE residents, or conduct any trade in RAK Free Trade Zone and the UAE without obtaining suitable license from concern authorities
All photocopies of documents must be attested
RAK offshore license will be valid for limited time period (one year). After expiration of that time, renewal of license is required
There are several other requirements also in various departments for approval of offshore company in RAK ICC
How Riz & Mona Can Assist?
You will give us necessary personal details and sign incorporation documents which we will prepare
We submit the documents to the Registrar in RAK ICC Authority and will take necessary follow up
We will get approval of your company name and activity from RAK Offshore Authority
We will make sure to complete the whole registration process within a week
We can assist you in opening bank account in Dubai
We will provide our services for renewal of RAK offshore company as well
We are registered agents of RAK ICC and can assist you in handling the complete procedure