Product Registration in Dubai
Dubai provides one of the best opportunities for merchants around the globe to import, manufacture, distribute, and re-export a large number of products including cosmetics, health, food, hand sanitizers, and many others. Dubai is a hub of trade between different markets on an international level. For this purpose, there is a complete Product registration process developed by the government of Dubai. This process ensures that only high-quality products are imported and manufactured in Dubai.
RIZ & MONA Consultancy is one of the top consultancy firms in Dubai as far as product registration in Dubai is concerned. Our team will be happy to assist you with expertise since we have years of experience in Dubai Regulatory Affairs and hundreds of satisfied clients to prove this claim.
What is a Product Registration?
Product registration is a process carried out by relevant authorities in a specific country to register any imported or manufactured product in that country. Different types of products are registered through this important process. All the products are required to be registered before their import, promotion, and sale in Dubai.
In Dubai, the product registration process is conducted by several authorities such as the safety and health section of Dubai Municipality, Food Department, or Ministry of Health. The most important one is Dubai Municipality (DM) while other departments are also required for completion of this process.
The Dubai Products Registration process ensures that each product either its cosmetic products or Packaged food product has all the necessary information on its label, so the consumer gets clear information about the product that what they are going to buy.
For Cosmetic Products Registration the Dubai Municipality process checks the presence of any substance that may be harmful to the human body and Same for food products, anything that might be restricted or not suitable for human consumption will be rejected to import to Dubai.
All the products registered in Dubai are integrated into a single system. Where all the consumer goods in Dubai are registered. This makes it easier for the government, traders, and customers to get detailed information about all the consumer products in Dubai
Why Product Registration is compulsory in UAE?
The main reason for implementing the process of product registration in Dubai is to restrict the trading of fake and harmful products in the local market of Dubai and to ensure the safety of consumer and the quality of the products
Dubai municipality product registration controls the entry of products into the UAE market to ensure product quality and Consumer safety by aiming at product registration, random product testing, and product inspections
Products Registration specify that each product that will be imported in Dubai for local trading should be registered in Dubai Municipality and get a registration certificate which may be asked at the time of shipment clearing
Product Registration Process in Dubai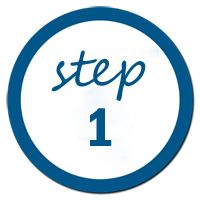 The product registration can only be processed by a company based in Dubai or in the UAE Free zone. The company must have a valid trade license. Please note that only a local UAE company which is also having the appropriate business activity can register its products with Dubai Municipality.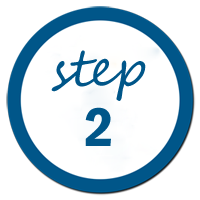 Registration of the company
with Dubai Municipality
After setting up a company in Dubai or in the UAE Free zone, the next step is to register a company with DM. this required some basic information about the company such as the trade license of the company, email address, and contact details. We can assist you with the process since we are doing it for a long time.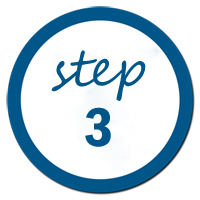 Submission of the required
documents to Dubai Municipality
The third step in registration is the submission of the required documents to apply for label assessment of the products as per the product category. A product sample must be submitted to CPSS. When an assessment of the label is done then DM will issue a Label Assessment Report which comprises product description.
Products required registration
Food products
Cosmetics products
Health supplements products
Medical products
Hand Sanitizers
Herbal products
Electronic goods
Sports equipment and several others
Prohibited Goods
All types of narcotics drugs
Swine
All types of gambling tools
Goods from Israel
Betel Leaves
E-cigarette
Nylon fishing nets
Specific food colors, food additives, and chemicals
Restrictive Items
Alcoholic beverages
Rough diamonds
New tires
Print materials and media products
Nuclear-energy related products and a few others
Benefits of Product Registration
The product can be import, sell and promote in the Dubai local Market
Registration of your product in Dubai will make it eligible not only for Dubai and UAE, but you can also launch your product in the whole GCC area
Except for a few harmful and unethical products, there is a large variety of products that are allowed to be registered in Dubai
Hassle-free trade-in U.A.E and internationally
The validity of Product Registration in Dubai
The product registration in Dubai is valid for 5 years for every registered product.
What RIZ & MONA CONSULTANCY can do for you?
We provide a number of services in this regard including:
Review of your product's labeling in accordance with the Dubai Cosmetics Regulation and applicable guidelines by Dubai Municipality
Review of your product documentation considering the basic requirements of applicable Dubai regulations and guidelines
Notification of your products registration in Dubai
Support on completion of the Product Information File (PIF)
Organization of laboratory services with our external partner companies
Complete guidance in selecting the right place according to the type of product i.e Cosmetics, Food, Supplements
Continuous support even after completion of the registration process
Contact us
Do not hesitate to contact our expert by phone at +971 56 997 1225 or send an email at Info@rizmona.com for Dubai Product Registration.
Submit a Review
Reviews
TRULY TOP-NOTCH ORGANIZATION FOR FAST PACED SERVICE. THANKS!
Food Production Registration
We contacted rizmona for our food product registration in Dubai, they provided us the best guidance and support, they are the best.
Best for Product Registration
Quick, proactive and full of knowledge. At last,, i stumble upon a company which believes in providing true value to the money spent by customers. I will strongly suggest this company forr lightning fast product registrations, also experts working in their building are highly professional and nice talking people. Good luck.
They are your consultants and your friends. RECOMMENDED
i decided to work with rizmona on my friend's recommendation and found them to be perfect!!
For someone who didn't want to spend much on registration cost (consultancy fee) yet require quick work, RizMona has been an ideal choice, one of the most professional company I've ever worked with. You don't have to worry about your budget while working with them. Very cost-effective option.
I rate them 5/5 stars. Riz and Mona organisation is one of its kind. It operates with professionalism and truthfulness. My mind was completely blank before I contacted them, had no information about how I could register my product in Dubai but they were there to assist me with the authentic information and now after some days my product is registered without a single issue. All I have is respect for this organisation. Thankyou guys.
recommended for good results
very neat and professional experience! answered all my questions and doubts fantastically. miss nirmala, she is outstanding. do consider them!
truly the top notch & good customer care services.
RIZMONA firm is my only choice because the quality of work these guys produce is rare to experience these day. Keep shining!
Excellent facilities , ambience and very friendly expert members of their team. There is nothing wrong about their services, all I experienced is good quality of work and dedication to generate results on the given time. I am going to recommend them to anyone who wants their product approved without any stress
PROFESSIONAL AND MOST ECONOMICAL.. KEEP THE GOOD WORK UP GUY!
Riz & Mona Business Consultacny company is a great partner. They have helped us in many products registration in the past and we are nothing but very satisfied and thankful to their management. Unique services in afforable price is the slogan of this firm.
world class company for product registration in uae
rizmona is excellent agency to assist you register type of product in dubai. give them a call and let them handle from there. HIGHLY RECOMMENDED
They kept me updated through regular emails.
All steps of product registration were taught to me in the easiest way possible. i am very glad I choose rizmona and can prefer them to anyone for the services i had.
This company provided me a great value, the process was simple and at a cost that was fair for the task I assigned them with.
Thanks, I got my product registered in Dubai with no issues.
Everything went smooth and on time with this company. Good Job.