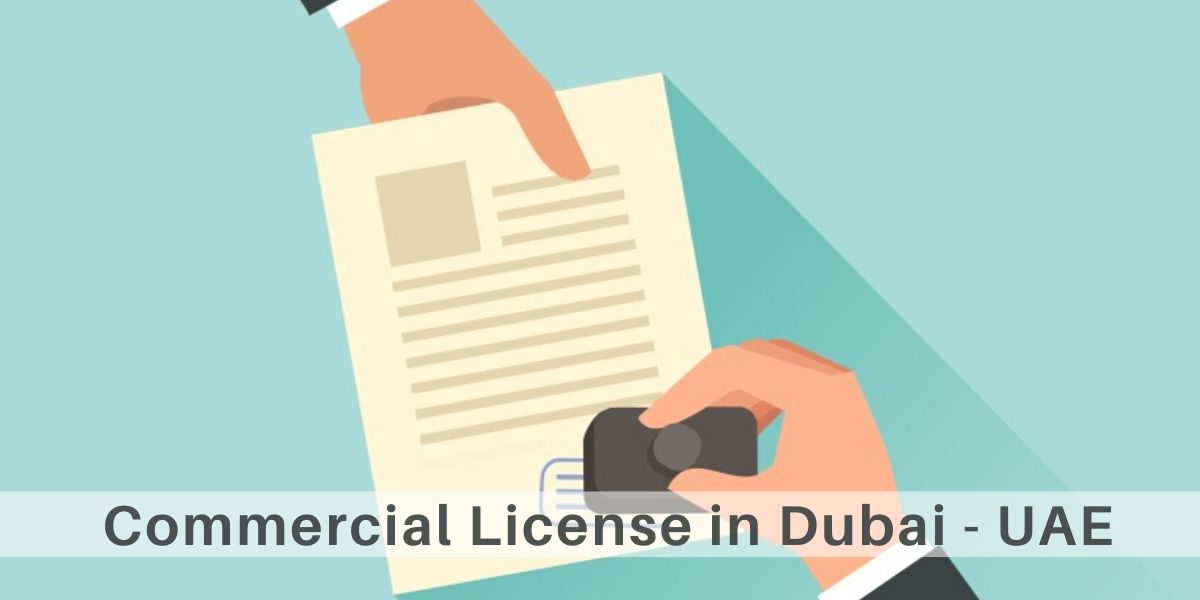 Dubai has a long history of import and export of goods around the globe because of its strategic location. Trading of goods is an important business activity even today and its growth has increased several folds in the past few decades. Dubai's role in international trade is recognized on a global level. A company involves in any type of commercial trading activity needs a commercial license to operate in Dubai.
What is a Commercial License?
A commercial license is an important business license required by companies in Dubai. This license is mainly for trading and other commercial activities. A commercial license is not limited to companies related to trading activities. Few other businesses are also required to obtain it for initiating their businesses. The business activities of such companies come under commercial activities. These include car rental, logistics, and real estate brokerage license. This license is needed not only in Dubai mainland but also in different free zones in Dubai.
Commercial License for Dubai Mainland
In order to get a commercial license for any business in Dubai mainland, setting up a Limited Liability Company (LLC) is required. This is the best choice if the trading company wants to sell its products inside Dubai and UAE. The Department of Economic Development (DED) is the main authority that grants commercial trade licenses to interested companies.
Foreign corporations are also allowed to form a branch of their companies in UAE for trading activities. It is helpful because the branch of a foreign company can hold 100% shares of the business. A commercial license is also required for commercial activity of the branch of a company.
Commercial License for Dubai Free Zone 
A commercial license is also required for setting up a trading company in any of the free zones in Dubai. In a few free zones, this company is very much similar in structure to that of LLC in the mainland. It is known as "Free Zone – Limited Liability Company" (FZ – LLC) or "Free Zone Company" (FZC). In other free zones, you may only be allowed to set up a Limited Liability Partnership for your trading company.
In all these cases, acquiring a commercial license is mandatory to start your trading activities. Different free zones have their own authorities that provide a commercial license to companies. Setting up a trading company in free zones is suitable if your company deals with the import and export of products.
How to obtain a Commercial License in Dubai?
This is one of the most important licenses in Dubai that is required by most businesses. Therefore, authorities have made it as simpler as possible to obtain it. But it is necessary for companies and business owners to fulfill all the requirements laid by authorities.
DED (Department of Economic Development) is the main authority in this process while other departments are also required to be contacted for completion of the procedure. The whole process can easily be handled by an experienced and formidable consultancy firm.
Documents required for Commercial License
Submission of all necessary documents is mandatory for obtaining a commercial license. All these documents must be duly filled and attested where required.
Duly filled application form
MoA (memorandum of association) with sponsor or partner
Business address through a permit issued by Dubai Municipality Building Department
Original lease contract of the company's registered address
Fee receipt
How to renew Commercial Trade License in Dubai?
The validity of a commercial license is 1 year. After this period, the renewal of a commercial license is required.
Documents for renewal of Commercial Trade License
Original or attested copy of trade license
Details of employees accommodation
Attested copy of office space lease contract
Approval from relevant authorities
Advantages of Commercial Trade License
Up to ten relevant business activities are allowed on a single commercial license.
A commercial license allows the opening of corporate bank accounts.
Several types of companies can be incorporated via commercial trade license.
Business activities via commercial license are free from corporate tax, income tax and several other types of taxes and duties.
Company owners can apply for employment visas, family residence visa and several other types of visas after approval of commercial trade license.
The renewal of commercial license is simple and cost-effective.
Activities allowed under Commercial Trade License
It is important to know beforehand about the type of business activities that are allowed with commercial license. Following are the main activities that are allowed with commercial license.
Import & export of goods
Travel & tourism
Shops & general stores
Logistics
Real estate services
Auto vehicle rental
Brokerage service.
These are main points that you need to understand before getting your commercial license in Dubai. For complete assistance in this process, you can contact RIZ & MONA Consultancy via Whatsapp # 971-56-9971225 or fill this form with your complete details.