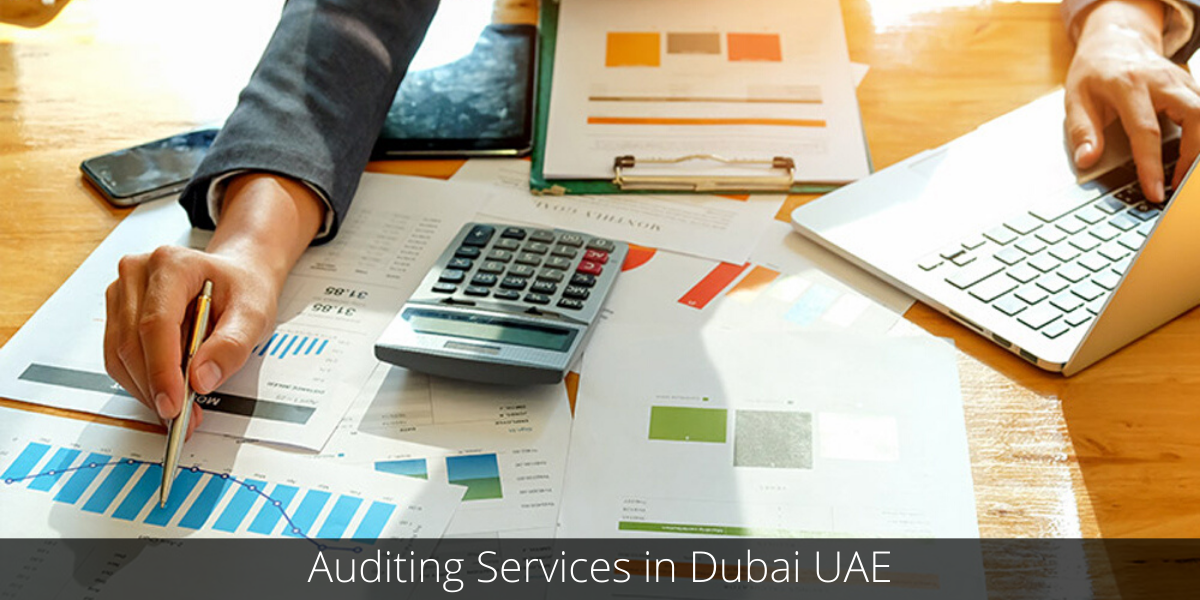 Audit services in Dubai are required from many companies and organizations in Dubai, the trend of an audit is revamping in UAE because the investors, shareholders, and partners are requesting for more details and transparency from the organization in order to ensure the security of their money. Audit plays a very key role in assisting investors and shareholders to evaluate and analyze the entire financial position of the business.
What is Auditing?
Audit refers to the periodic review of files and/or procedures performed by licensed auditors who may or may not be a part of the company to be audited. It facilitates both the organization and the government to review its financial records.
Types of Auditing
Auditing can be of two types; Internal and External.
Internal Auditing
Internal Audit Service is an independent, objective assurance and consulting activity intended to add value and develop an organization's operations. Internal Audit helps businesses to achieve their objectives by bringing a methodical, meticulous and disciplined approach to assess and enhance the effectiveness of risk management, control, and governance processes.
Internal Auditing is an activity carried on by the internal auditor to meet the management requirements of information. It is an independent appraisal activity within an organization for the review of operations as a service to the organization.
External Auditing
External audits may be carried out on a voluntary or non-voluntary basis by the outsider. The external audit shall be organized to verify the accuracy of the accounts and the financial position of the company.
An external auditor is a qualified, independent third party who conducts an unbiased analysis of the financial statements of a specific business. The auditor shall review the documents of the company, including salaries, inventory and accounting information.
DIFFERENCE BETWEEN INTERNAL AUDITORS AND EXTERNAL AUDITORS? 
Internal auditors provide assurance on whether a company's risk management, governance, and internal control processes are operating effectively by evaluating and recommending ways to improve the effectiveness of a company's control processes. They report to the Board of Directors and senior management and are responsible for the company's management. This assists management to improve those controls and show shareholders and other stakeholders that they are managing the company effectively.
External auditors report to shareholders or other stakeholders who are outside the company's governing body, whereas internal auditors report to the Board of Directors and senior management of the company. Internal auditors will evaluate and recommend ways to improve the effectiveness of a company's control processes. Internal auditors are usually company employees and are responsible for the company's management. External auditors work for an independent audit firm and are normally appointed by a shareholder vote and as such are responsible to the shareholders.
How Does Audit Help You?
The main advantage is that an audit will allow you to know any risk and help you manage the risk efficiently. The auditors will check for any mistakes in your records and help you to take necessary corrective action. The audit will also help you to find weaknesses in the company and correct it at the right time. One of the very important functions that auditors do is to uncover any fraudulent activity in your company by doing the fraud investigation audit. This will help you to find the persons responsible for such actions and take immediate action. This will be a great help to control the loss that you will be incurring because of such activities.
Need for External Audit in Dubai
The external audit is compulsory for all the companies registered in the UAE. The mandatory compliance with International Financial Reporting Standards (IFRS) and Generally Accepted Accounting Principles (GAAP) has made the external audit report a significant document. The external audit report acts as a definitive financial document at the time of license renewal, getting a loan, etc. The other benefits of an audit report are:
Unbiased Expert Suggestions
External auditors are trained and certified professionals to evaluate and improve the business process to reduce the risks caused by improper financial data. As they are not related to the organization, there is an element of impartiality to the audit report.
A small business owner may not have a thorough knowledge of accounting. They prepare simple accounting information which is later reviewed by the external auditor. The auditor checks the information and provides insights on its reliability and validity. Accurate and valid accounting information can help business owners secure loans from lenders and investors.
An external audit helps an organization identify errors in its financial statements. Professional auditors recommend corrective solutions to any errors found in financial statements.
An external audit report ensures for the stakeholders that the financial data shows a true and fair view. It also enhances the reliability and credibility of the organization.
What We Do
Riz & Mona is a consultancy firm in Dubai offering a wide range of business services, including accounting & bookkeeping auditing services, consultancy, and management. We have been providing the best audit services in Dubai and other areas as well. Our consultants follow precise and verified methods to guarantee that every item requiring investigation and verification of financial records is properly substantiated. For external audit services in Dubai, contact us – we'd be happy to assist!