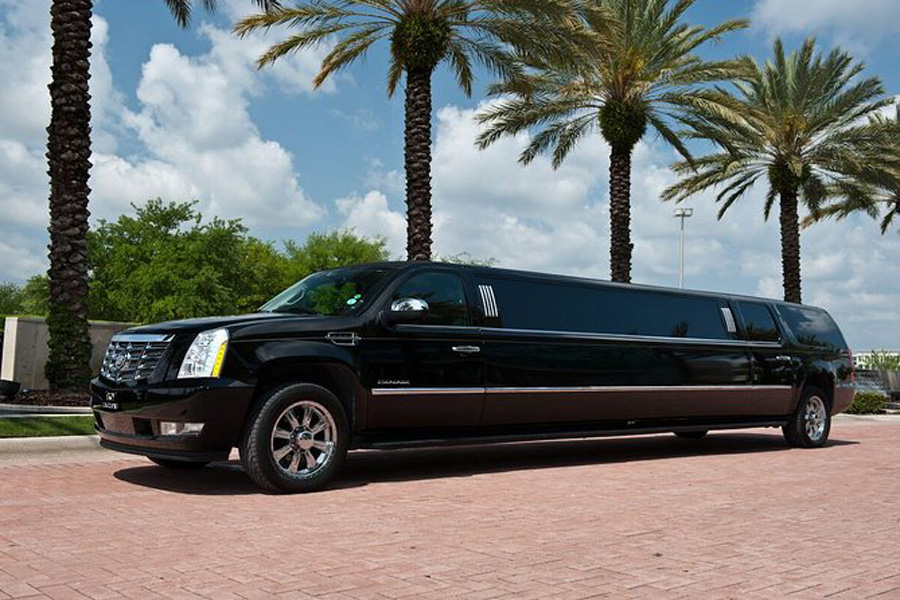 Dubai is known as one of the best tourist destinations in the world. Every year, millions of tourists arrive here that makes Dubai one of the largest tourist-hosting country. The reason behind this large arrival of tourists is the presence of a large number of tourist destinations. The government is providing every facility to attract more and more tourists in the coming years.
Most of the tourists visiting Dubai need to use different transport modes to travel through the city. Many of those choose train or other cheaper transport for this purpose. But there are several tourists that like to make their travel as comfortable as possible. They are also ready to spend heavily for this purpose. In order to facilitate these passengers, the government of Dubai has opened limousine service for the private sector in 2016.
Why choose Limousine Service in Dubai
This luxury service not only provides a comfortable journey to its users, but it also opens the door for important business activity. It is important to note that limousine service is not limited to tourists. In fact, you can make it extremely profitable by having a deal with large businesses. In order to make sure the proper functioning of this service, the government has made it mandatory for interested companies to obtain a limousine license after fulfilling all the requirements.
Benefits of Limousine Business in Dubai
There is a large scope for the success of this business in Dubai. We can safely say that it is a sure way to get huge profits with less investment.
Following are important reasons that make limousine service a profitable business for companies and individuals.
The primary way to use this business is with tourists that arrive here year long. Few of these tourists will hire your services for months during their stay.
Another very profitable way to use your service is to use this service with luxury hotels. These hotels have their premier guests and they would like to ferry them using a limousine service.
Few wealthy entrepreneurs can also use your services. They can use this service for a short-term or long-term journey in order to make it super comfortable and luxurious.
Another likely way to promote your business is by marketing it to private persons that want to use it on special occasions. Weddings, events, birthdays and conferences are a few of these occasions when private persons can use this service for comfortability and exposure.
How to get a limousine license in Dubai
Dubai is known as one of the best locations for road safety. It is due to strict measures it takes for registration of any transport. It happens with a limousine license as well. You have to go through several strict stages before passing the criteria set for obtaining a limousine license in Dubai.
Documents for limousine license in Dubai
Following are important documents that are required during different stages of limousine license and registration process.
Original passport and its photocopies
8 photographs
NOC (no objection certificate) from employer
Procedure for obtaining Limousine license
Following are important steps that you need to take for limousine license in Dubai.
The first step is to get the prescribed eye test from a certified optician. You will only be able to get a limousine license after passing the eye test.
The next step is to submit all required documents to RTA (Road Transport Authority) which is the main authority dealing with limousine license. You can make this process easier by applying through a driving school. In this case, the school will handle this procedure with RTA.
After checking your documents, RTA will provide a temporary driving license to you for training. It is necessary to carry this license during the practice period.
After completing your training, you will apply for the theory test that will be conducted in an authorized driving school. You will need to answer 35 questions during this test. It is necessary to carry your temporary license, ID and 2 photos for this test.
The last major step is to pass the road test. After passing your training and theory test, you will be informed about the date of your road test. It is necessary to reach the RTA license section at the prescribed time with 2 photos, passport and driving file. You will fill the application and pay the required fee.
After passing this test, you will be eligible to collect your approval certificate from the inspector. You can collect your test file after the submission of your ID and fee. After completing this procedure, your driving license will be handed over to you within 15 minutes.
But if you couldn't pass the test, then you will need to take 7 additional lessons in the driving school. After that, you will be able to apply for the next theory test.
Registration of Limousine company in Dubai
Obtaining a limousine license is the most important step for starting limousine business in Dubai. But there are few other steps also required for registration of your company. Following are important things that you need for registration of your limousine business in Dubai.
You have to select a legitimate name for your business. You will need to get an approval of concerned authorities for your company.
Another necessary step is to notarize MoA (Memorandum of Association) of your business. You will have to contact DED (Department of Economic Development) for this purpose.
Now, you will prepare and submit all the required documents to DED.
The next step is to obtain an Establishment Card from the Ministry of Labor (MoL).
For the last step, you will register your native workers with MoL.
It is clearly evident from the above detail that licensing and registration of limousine business is a difficult and lengthy procedure. Therefore, taking assistance from a qualified business firm is utmost necessary. For this purpose, you can contact RIZ & MONA Consultancy at info@rizmona.com.