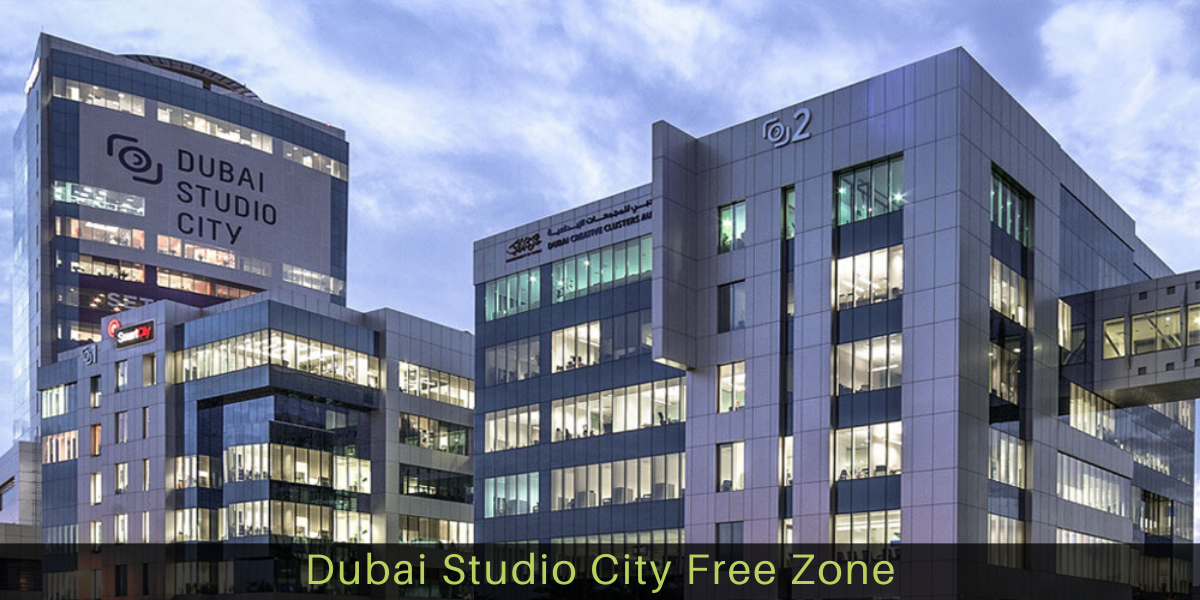 Dubai studio city (DSC) was launched in the year 2005 – set up as a free zone for capitalized and various media-driven enterprises, came into existence by the Dubai Holding Subsidiary TECOM Investments, along with many others. Commonly known as DSC Free Zone, it came into being to provide for the growth of movie, broadcast, music production and television-related companies in the Middle-Eastern region and offer a dynamic business environment, talent pool and an accordingly planned infrastructure for these companies. The Dubai studio city free zone covers an area of 22 million sq. and incorporates already built sound stages, studios, workshops, warehouses, latest satellite communication facilities, office spaces, stage areas along with other movie-related facilities.
Company Formation in Dubai Studio City
Dubai is already known for it's scenic and attractive and especially lures in artists from all around the globe. To attract filmmakers and artists from all around the world, even more, the city also organizes the Dubai Global Movie Festival every year since the year 2004. Dubai Studio City proves to be a one-stop-shop for filmmakers, producers and crews alike. Which in turn enables hassle-free and efficient filming in Dubai. Setting up a business in Dubai Studio City Free Zone is as much a profitable idea as setting up a business in any part of the region.
Authorized Dubai Studio City Free Zone Activities
Animation
Film support services
Broadcasting services
Production (radio, tv, and film)
Music and entertainment
Radio station satellite
IP streaming
Themed amusement and recreational activities
TV network-satellite
Kinds Of Entities Permitted in Dubai Studio City
Branch office
Free zone limited liability company (FZ-LLC)
Freelancer
Infrastructure And Facilities In DSC Free Zone
Apart from the facilities available in the 22 million sq. foot area of Dubai Studio City Free Zone mentioned above – like pre-built studios, warehouses, stages, backlots, and office spaces, etc.
DSC also incorporates facilities of satellite communication, as well as media and production companies from the Middle East and all around the world are greeted with open hands in Dubai Studio City Free Zone.
Companies that offer business set up in music, entertainment, production or broadcast can also be a part of the Dubai Studio City Free Zone. Companies that run on partnership and register for DSC Free Zone have a lot of benefits to bag as well, like 100% business ownership for the company owner, as well as an opportunity for the registered companies to stay in the free zone with an exemption of any taxes for 50 years.
Other than that, the UAE government offers full support for Dubai Studio City Free Zone registered companies on different services, for example, networking opportunities, venue management, and industry building. The companies registering in DSC Free Zone, other than that, also are offered ample support from the authority management themselves in licensing procedures and registration processes.
Further, if the companies need guidance or help in any other area such as immigration and others, they will be entitled to all the support, guidance and help.
Advantages Of DSC Free Zone
Affordable Setup: In spite of the fact that Dubai Studio City houses some of the biggest company names in the industry, DSC Free Zone offers affordable license packages that enable medium to small businesses to shoot their shot at getting a license and set up a company. The cost of obtaining a trade license in DSC Free Zone is around AED 15,000 excluding the cost of monthly rent and office lease agreement cost. For sole business owners and freelancers, freelance permits and license packages for sole business owners cost around AED 25,000 and a yearly fee of license renewal.
Flexible office options: While the requirement to do business in Dubai Studio City Free Zone is to hold permanent office space, there is an exception for flexible office space if a permanent office premise is not your goal at the initial stages. All you will have to do to avail the package is apply for a freelancers permit at DSC as a part of a flexible-desk package and have easy access to office equipment, desk space, reception cover on an ad-hoc basis and a meeting room hire.
Work next to the best in the industry: Dubai Studio City Free Zone is not only an ordinary space to set up a business in, establishing a business inside DSC Free Zone will provide you a chance to work alongside some of the biggest names of the industry and on some of the biggest sound stages in the Middle East, which include BCC, CNN, and Reuters. To avail such a chance of working in a competitive and creative environment is a privilege in itself for business owners and their employees and provides a number of collaboration and networking opportunities.
Visa options: DCS Free Zone quite a lot famous amongst the big companies of the industry and a lot of big names set up their offices in DSC because the company owners of DSC Free Zone are allowed more than one visas. The number of visas is not limited to any number but the size of the office. The exact rule of thumb of obtaining more than one visa is one visa per 80 sq. feet.
Sponsor dependants easily: As easy it is to apply for a visa – and more than one, for yourself as a business owner or for the employees of your registered businesses in DSC, it is equally easy to sponsor dependants for their visas. You can sponsor your spouse, parents, children or domestic help staff upon your choice, by an easy process of four steps – entry permit, status adjustment, medical fitness test and finally Emirates ID registration and visa stamping. Sponsoring a dependant for the visa process is considered a very delicate and important task so it is better to consult and even ask for help from a business professional or consultant in the Free Zone Authority or Dubai. The consultant or expert can help you and the dependant you are sponsoring make sure that you are meeting the eligibility criteria of starting an application.
How To Set Up A Business In Dubai Studio City?
Company owners looking to establish a business in Dubai Studio City Free Zone will be subjected to a lot of benefits, which are already mentioned above. The process of establishing a business in Dubai Studio City Free Zone does not differ from setting up a business in other free zones of the region. Like any other business set up, setting up a business in Dubai Studio City Free Zone requires a trading or business license to operate chosen business activities mentioned in the license. There is a full-length procedure that demands to be followed to set up a business in Dubai Studio City Free Zone, which is as follows:
Submit an application for approval
Submit legal documents for company registration
Sign and return the customer confirmation letter along with making the payment
Sign the Article and Memorandum of Association (MOA, AOA)
Deposit a share capital
Sign the lease and personal sponsorship agreement
Pay the fees and obtain the license
Cost Of License In DSC Free Zone
You can obtain a commercial license and a freelance permit in Dubai Studio City Free Zone. The fees of obtaining a license in the free zone is;
Registration fees – 3,500 AED
Broadcasting in TV or Radio station – 25,000 AED
Broadcasting in TV or Radio network – 40,000 AED
Other – 3,500 AED