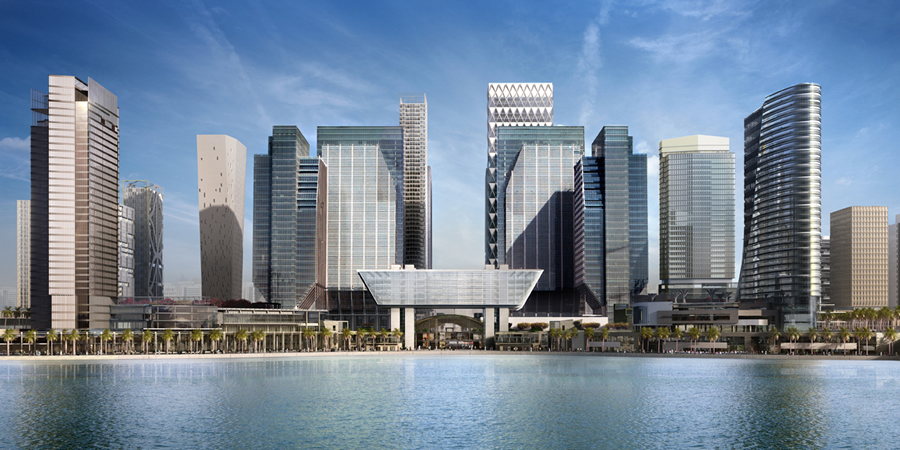 Abu Dhabi Global Market Free Zone is considered to be one of the most ideal places in all of the UAE for investors to set up a business in, situated right in the heart of Abu Dhabi – which sums up most of the perks of its location. Abu Dhabi Global Market Free Zone is known for being a perfect spot for business in the financial sector, to be more precise, private banking, asset management, and wealth management are particularly ideal to incorporate in this region. The environment maintained in the ADMG Free Zone is particularly robust and efficient for firms working in the industry of financial services. Since the year 2015, ADMG Free Zone has witnessed considerable progress when it came to collaborating with the big names of the industry both internationally and locally. Some of the leading names ADMG Free Zone has collaborated with include the Department of Economic Development (DED) in Abu Dhabi, Insurance Authority, the Central Bank of UAE, Abu Dhabi Municipality and the Financial Service Commission in Jersey.
Inside Abu Dhabi Global Market, there are 3 independent authorities that provide a whole environment by permitting all the companies operating in the region to work from the center. The independent authorities are as follows:
Registration Authorities: In order to establish business activities in ADMG Free Zone, the first point of contact are the registration authorities. The registration authorities in Abu Dhabi Global Market provide guidance for going through the processes of company formation, registration and licensing.
Financial Service Regulatory Authority (FSRA): The core objective of the particular authority is to set up a well-regulated and vigorous financial market, along with high-profile regulatory transparency and engagement.
ADGM Courts: The courts of ADMG maintain a fully independent framework of the common law to judge commercial and civil debates.
ADMG Free Zone Advantages
Same as any other Free Zone in the UAE, ADMG Free Zone has its set of advantages as well which makes it a well-suited location for business establishment. Some of the advantages are:
100% foreign ownership
0% tax for 50 years
No restriction of capital and profit repatriation
Common law jurisdiction
Convenient and simple procedures of business setup or business procedures
Availability of committed and skilled professionals for guidance in any matter
In most cases, it is not required to have attested and legalized corporate documents
No requirement to hold physical office space. Being a registered agent in ADMG, registered addresses will be provided for special purpose vehicles (SPVs)
In the case of shared ownership, there are no restrictions on nationality
ADMG Free Zone Entities
Mainly, there are 4 types of organizations that can be established in the ADMG Free Zone. Those are:
A company limited by shares
Branch of a foreign company
Partnership firm
A company limited by guarantee
Procedure Of Business Establishment In ADMG Free Zone
1. Business Development: A team of specialized professionals is provided to new business owners to discuss the requirements of the business to be set up, following which, the application form of the company can be completed from the online registry solutions and can be submitted.
2. Registration and Incorporation: Once a business application approval is secured from the relevant authorities, begin completing the online form of company registration/incorporation. As well as, the submission of all the documents mentioned in the form will be required.
3. Commercial License: Once approval for the submitted registration form is secured, a commercial license will b issued in no time. The normal time frame of approval is not more than a week, given, all the asked and proper documents are provided.
4. Government Services: What follows is the requirement of applying for an Establishment Card and a FAWRI Account. Mainly, they are required to apply for ADMG issued visas.
5. FAWRI Account: Every resgistered company in ADMG Free Zone is required to be registered in FAWRI's system in order to proceed ahead with visa processing.
6. Establishment Card: It is required for all visa related services, thus, mandatory for all new ADMG registered companies.
Required Documents For ADMG Free Zone Company Formation
Director's, secretary's and shareholder's emirate's ID, immigration entry stamp, visa page and passport copy
Application form for the company's proposed name reservations
Business plan's copy
For companies limited by shares, statement of capital and initial shareholding
For companies limited by gurantee, statment of gurantee
Statement for the proposed officers of the company
Trade name reservation document
A statement with the company's intended address
Resolution of the board and copy of the AOA of directors
A copy of lease agreement of the office space
Confirmation of the restricted scope of the company
Signed and duly filled data protection form
Any other document that may be required by the relavant authorities, depending on the scope of business activities