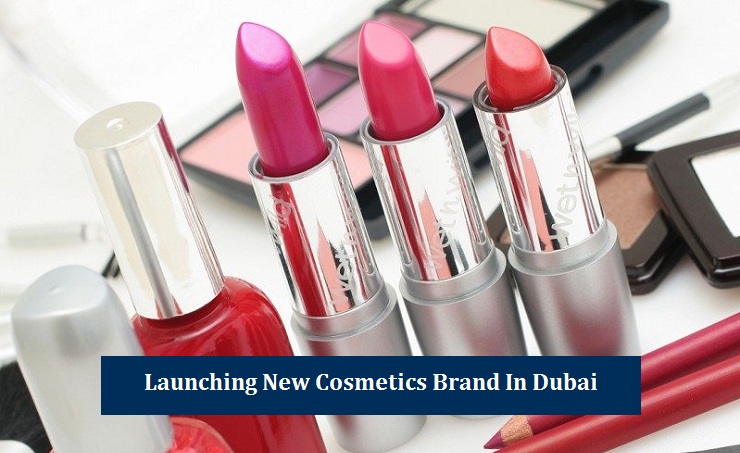 The rise of well off expat population and the high lifestyle of local Emirati population is increasing the prospects of luxury businesses. One such example is the extensive use of cosmetic products in Dubai. Recent reports show that there is huge aspect of growth in the use of cosmetic products in Dubai in the future due to several factors including increase in population, organization of exhibitions etc.
Apart from having lots of opportunities in the import, sale and manufacturing of cosmetic products, another cosmetic related business that is continuously thriving in Dubai is the launching of new cosmetic brand in Dubai. Different shows and exhibitions provide excellent opportunities for launch of a new cosmetic product in Dubai. These shows and exhibitions are held in large numbers during October and April and tourists from all around the world along with large number of local people visit these exhibitions. This provides a huge opportunity for a new cosmetic brand to reach all parts of the world through exposure and also to get customers on long term basis.
It shows that there is a large scope if you launch a cosmetic brand in Dubai. But there is a complete procedure to launch a cosmetic brand in the city and there are several things to consider before launching a cosmetic product in Dubai.
The first and foremost thing to consider is that there are already several reputed brands operating in Dubai. These include many local and foreign brands while few of them are international brands. It means that any new brand will have to compete against already established cosmetic brands in the country along with new brands that are entering the market every year. So, it should be kept in mind that launching a new cosmetic product in Dubai is not only a lucrative opportunity but also a challenge where only a high class product available in relatively low price can expect to take maximum advantage.
Before launching any product, an important and necessary matter to check is the uniqueness of the name. It means that the new brand must not have been registered already in the country. In case of already registration of the same brand name or product, you will not be allowed to launch the same product or brand in the Dubai market.
After confirming that the product (brand) has not already been launched in Dubai, then you can start the process of launching a new cosmetic product in Dubai. In this case, you have two options. You can either launch the product yourself or through a distributer. Launching it yourself will save lot of money but it is only sensible if you are launching the product on a small scale. Distributer will not only make the work easier for you but it can provide you more profit by distributing your product in far flung areas which is otherwise difficult to achieve.
Launching a cosmetic brand is possible in both Dubai mainland and any of the free zones present in Dubai. Both these areas have their own rules and regulations. Usually, it is difficult to launch a product in Dubai mainland if it is registered in a free zone.
If you want to launch the product in Dubai mainland then the registration is possible through Dubai Municipality (DM). You have to provide required documents for registration process.
After completing the registration process, you can easily launch a new cosmetic brand in Dubai.
The scope of growth of cosmetic related business, especially launching a new cosmetic brand, is very high and new brands are emerging in the market with the passage of time. If you are interested in launching a new cosmetic brand in Dubai, then you can contact us to complete the whole registration process conveniently and without any hindrance. We have 4 years of experience in registration of new cosmetic brands in Dubai. You can contact us via email address info@rizmona.com.