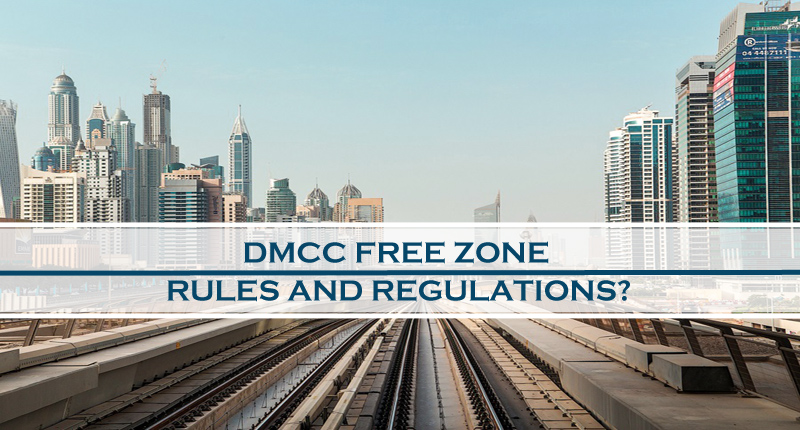 Dubai Multi Commodities Centre (DMCC) is undoubtedly the best free zone in the world as it has been declared so in past 3 consecutive years (2015, 2016 and 2017). It is due to the benefits provided by the free zone to its existing and new clients (traders, investors, entrepreneurs) along with consistent improvement and adoption of latest technology to run the functions of free zone smoothly.
It is evident from the fact that around 2,000 companies are registering themselves with DMCC annually while 86% are opting to retain their business in the said free zone. A special advantage available for businesses is that DMCC mainly support traders and trade of various commodities, but it is not exclusive for such businesses. It means DMCC also provides opportunities and facilities to other types of businesses as well.
After knowing these facts, entrepreneurs and investors would like to join around 15,000 other companies, which have their place in DMCC, and gain full profit of world's best free zone. The licensing and registration process is not too difficult as the authorities are very cooperative with new businesses.
But it is important for any new or existing company to get complete information about different rules and regulations set by DMCC and also follow these rules.It is mandatory to stay safe and get maximum benefits of facilities provided here.
Following are few of the several important rules and regulations formulated by administration of DMCC. These rules are covering all the aspects of business and companies. Abiding by these rules is necessary for companies and individuals.
There are 4 types of companies allowed in DMCC: New Company, Subsidiary, Branch (of local or foreign company) and Representative Office
Except Branch, all other companies have legal status of LLC (limited liability company)
Details of Directors and Secretory are required during registration of a company
Name of company, shareholder details, issued Share Capital and division of shares must be mentioned in memorandum
A company can change its name, memorandumand Articles of Association (AoA) in comply with regulations and after special approval
Companies require minimum 1 and maximum 50 shareholders
A company can have minimum 1 and maximum 6 directors
A company can empower an agent. This agent will act on company's behalf
Minimum Share Capital per shareholder is AED 50,000
A company can increase or reduce its Share Capital if it is allowed by AoA
Any company in DMCC is not allowed to issue bearer shares
A company must have a registered office in DMCC
At least one general meeting (GM) per year is necessary for every company in DMCC
Directors can summon GM at any time
Directors may appoint a secretary to hold office according to AoA
Companies can't pay/declare dividends. It is also not allowed to make distributions except from contributed surplus
A branch must appoint and maintain a principal representative
Keeping records of actions and financial affairs is mandatory for every branch
DMCC has the right to amend fees when required
DMCC can refuse to register any company. It is not bound to provide any reason for this refusal
These are just few of several rules and regulations framed by DMCC. Companies can easily get their complete security by knowing and abiding by these rules. This needs assistance from reputed legal firms. We at Riz& Mona Consultancy provide PRO services to companies that provide complete legal solutions to them. You can contact us for company formation in DMCC via our WhatsApp # 971-56-9971225 or email address [email protected]