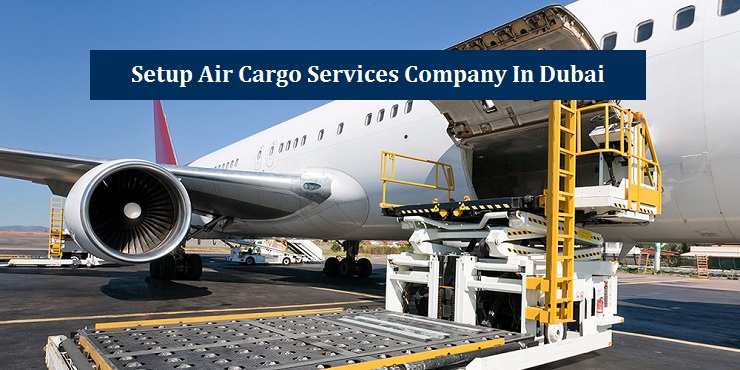 Air cargo services include the delivery of air freight and airmail through special cargo or passenger aircrafts from one place to another (usually from one country to another). Air cargo is different from ship cargo as it transports goods at a quite less time as compared to ships or land transport. Along with that,  usually mails and small goods are transported by using air cargo as compared to ship cargo where heavy materials are transported like cars, buses etc.
It is a known fact that Dubai is an international city located at an important coastal area. Every day, thousands of shipments are imported in UAE and exported to other countries via Dubai. This clearly indicates the importance of cargo business in the city. As air cargo is a preferred transportation mode due to its speed and reliability, so there are lots of opportunities for the growth of air cargo Services Company in Dubai.
The government of Dubai is not only aware about the situation but also wants to rapid the growth of air sector in the emirate. For this purpose, the DAFZA (Dubai Airport Freezone) was established in 1996. Currently, there are more than 1,600 companies operating in DAFZA and large numbers of these companies belong to the sectors related to aerospace, aviation, freight and cargo.
If someone is interested in setting up air cargo service company in Dubai, then DAFZA is the best option for such business. DAFZA is especially designed for businesses related to air traffic and air transport. There are opportunities for both big and small investors to establish businesses in DAFZA. Not only a big company with air cargo facilities can thrive in the area but even a small company that only has the capacity to transport commodities in cargo planes also has growth opportunities due to presence of large number of passenger and cargo planes in DAFZA.
Air cargo service company formation in DAFZA:
According to the businesses it supports, DAFZA provides three types of trade licenses including:
Service license
Trade license to import, export, store and distribute specified items
Industrial license to carry activities like packaging and assembling of products and light industrial activities
It is clear from the types of licenses that trade license and industrial licenses can be obtained for the purpose of establishment of air cargo service.
Formation of air cargo company is possible as FZCO company which is similar to LLC (limited liability company) and operates within the specified free zones. A separate company can contain from 1 to 50 shareholders with minimum share capital per shareholder is AED 1,000.
Another option is by setting up branch of a company with its parent organization in DAFZA. This branch can be attained completely by the parent organization and can have the same activities and name as used by the parent organization.
After choosing the type of company you want to establish and the type of license required for your desired company, you will submit required documents after which you can apply for initial review and approval.
After approval, you will sign the lease that will be issued to the authorized manager of the company. In the last step, you can collect keys of your office after confirmation of the payment receipt.
Whether you are a big or small entrepreneur and want to open an air cargo company in Dubai, your best place for such type of company is Dubai Airport Freezone (DAFZA). This free zone provides all the services necessary for air cargo services. We at Riz & Mona Consultancy are here to help you establish air cargo business in DAFZA as we have number of satisfied clients related to the same business in Dubai and other emirates of UAE. Our WhatsApp # is 971-56-9971225.