Why Real Estate Market of Dubai is an Investment Heaven?
When I say the word "Skyscraper", what's the first thought that crosses your Mind? Well, most probably it would be Burj Al Khalifa, Dubai. Around five decades ago Dubai started its journey as a barren state with nothing but dunes and sand hills. Today it's a well-known fact that many of world's tallest and high rise buildings are found in Dubai. This charismatic change occurred because Dubai has transformed itself from a fish market to an international market of modern world's trade, commerce and industry.  The ambitious Palm Islands is a clear manifestation of Dubai's vision and spirit the city has stored in itself to become "The World's Greatest City".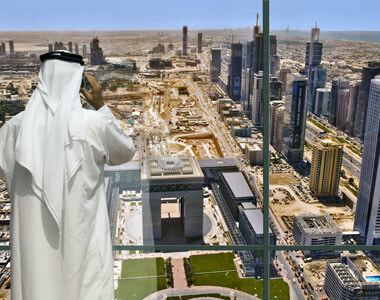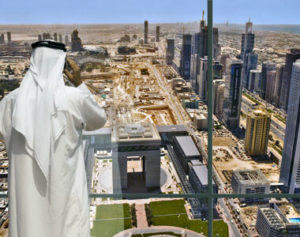 Amongst all the glory of gigantic towers, exotic hotels, luxury cars and zero taxation the city also offers an ultra-modern lifestyle to its residents. This is why real estate of market has always been lucrative for investors. During the financial year of 2008-2009 market suffered from some catastrophic effects which became a massive a source of disappointment for investors. But the continuous improvement of Dubai Real Estate market in 2012, 2013, 2014 and onwards has made market once again a best place to invest in.
Investors are getting back to the market and this recovery is showcasing a strong reason for the protection of money. The property market is now on all time rises. The prophecy made by Gurus is that market will observe a continuous up rise in the following years to come. The fascinating reality is that this rise will be in all sectors of market including value of apartments and villas, rentals and prices of commercial properties in Dubai, Sharjah, Abu Dhabi, and overall UAE.
The prices at some locations have risen by 35%.                This is because the UAE government is striving very hard to encourage investors and real estate shoppers. The Central Bank has proposed regulations to safeguard customers from a leveraged situation.  This rising trend of Real Estate operations is not just bounded to Dubai, it raised across UAE. The market is growing at a good pace and is proving to be very healthy for investors.
This is because of the growing demand for houses and offices in affordable location and less populated areas of UAE. This will provide a customer with mortgage convenience and better economic conditions. All the seven states are onboard to improve infrastructure and living conditions across UAE. This harmony and cohesiveness will improve real estate developments throughout the whole country.
More and more people are pouring in UAE every day. The overall population of Dubai has only 20% of local inhabitants. A local Arab seems to be an outsider in his own country. The vision of Dubai is broad and it welcomes strangers. Numberless people want to dwell in Dubai because it is developing day by day. This has increased the challenges for real estate developers to invest in all projects.  These include education, logistics, healthcare, infrastructure, community centers and student housing. Among these the education sector is leading the way as an increased number of real estate investors, developers and builders are seeking to diversify their portfolios. The major fascination of this sector to real estate investors and developers are the strength of demand, the lucrative financial returns available and the alignment of this sector with government policies to improve educational standards across the region. The UAE government wants to have a high literacy rate for both locals and foreigners. This is why the developers are being highly encouraged and facilitated for the expansion of educational projects and technology parks.
The upcoming big challenge for Dubai is the "Expo 2020" which it is going to host in less than three years from now. The Expo with the title "Connecting Minds Creating future" is going to be the first ever expo hosted by any Arab country. This expo is anticipated to be one of the greatest festivals in Human History. Investors, industrialists, entrepreneurs and economist from all countries are coming to Dubai in 2020 to share ideas. In such a limited time remaining, the real estate developers and investors have also tied up their laces for this marathon. The construction of towers, hotels and malls in Dubai can be seen round the clock 24/7 without any rest.
Being the leading tourist attraction and having a state of the art infrastructure, the hospitality is also preserved in landowners and developers. This positive attitude kept the struggle of getting back into real estate business alive. The market is expected to rise as a lot of projects are completed and furthermore as projects are undertaken. The people of emirates usually consider two factors money and quality.
Like any other country emirates also experiences ups and downs in real estate. JLL in its report of Q3 of 2016 has regarded market in a "Subdued Condition" but as more and more projects will be completed the downs won't be as much as ups.  The Dubai Land Department report of 2016 states that 1.5 billion AED commission was earned by real estate brokers registered in Dubai Regulatory Authority. This sum represents the two percent of total value of recorded deals.
So this is the right time to invest in Dubai, especially in Real Estate. It is because of its expansion in all sectors. For an outsider who has no idea about Dubai but wants to invest, it's very difficult for him because has no idea from where to start. The laws and regulations of UAE are quite different from rest of the world. Above of all the most critical issue is the language, most of official proceedings take place in Arabic. So what to do, from where to start?  This is where we step in. Even if you are a complete naïve and an alien in UAE looking for an investment opportunity, Riz and Mona is there is for you. We at Riz and Mona provide complete consultancy for setting any business across UAE. We have a team of UAE business experts that have vast experience in all sectors. We will make a right plan for your business to make sure your money is secured and is invested in a right direction. So it all starts from here, if are interested in starting a business, you can contact us anytime on our land line number or you can use our live chat on this website or leave us a message and we will get back to you in no time.
Thank You!!!