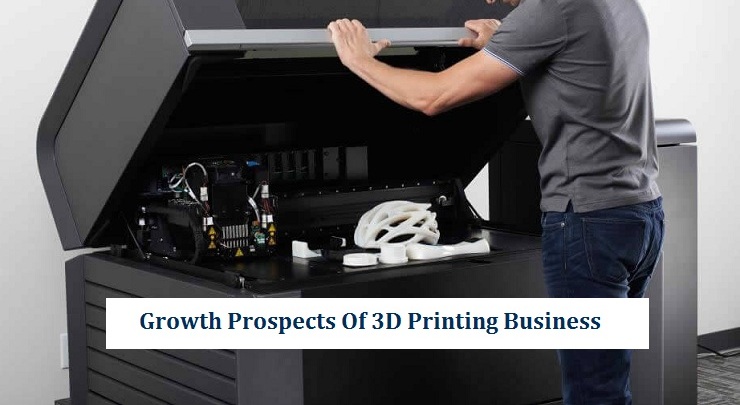 United Arab Emirates is not only prospering in the field of business and tourism but the country is also focusing on the progress of modern technology in the country. UAE is working on the "Emirates Mars Mission" that will be launched in 2020 which is the best example of the importance given to science & technology by the UAE govt. Another good example is the opening of the first 3D printing facility in UAE this year.
The 3D printing technology has a bright future in the whole world and the field is expected to reach $120 billion by 2020 and around $300 billion by 2025. It is due to the fact that this latest technology will reduce waste produce in construction by 60%, construction costs by 50% or more and labor cost also at the same rate. Developed countries like UK, USA, Canada, Japan etc. have allocated large budget for development of 3D printing technology and UAE is not far behind them.
Dubai is planning to build 25% buildings of the most developed emirate using 3D technology by 2030. It was told by ruler of Dubai and PM of UAE Sheikh Mohammad bin Rashid Al Makhtoum while launching the Dubai 3D Printing Strategy which is aimed to make Dubai leader of 3D printing technology by 2025. This 3D technology will especially be used for construction, consumer products and medical products.
In construction sector, the 3D technology will be used for construction of mobile houses, residential villas, galleries, stores, parks etc. 3D printing in construction center will increase by 2% from 2019 and it is expected to reach around AED 3 billion in 2025 with continuous growth.
In medical sector, 3D printing technology will be applied for development of 3D printed artificial organs, bones, teeth, hearing aids, surgical and medical aids. The authorities are expecting that the value of 3D printed medical products can reach AED 1.7 billion by 2025.
There are expectations that the worth of 3D technology in consumer product sector will reach around AED 2.8 billion by 2025. The focus of 3D printing in consumer products will include fashion jewelry, optics, children's games, household items etc.
UAE is also considering 3D printing as part of its 'Future Cities Program' where there is planning to use 3D printing for the building of future high skyscrapers. It is expected that the first such skyscraper building with height of 1,375 feet will be constructed in Dubai by 2020. The 3D printing technology will not only increase the speed of construction but also reduce the cost.
The above picture clearly highlights the interest of UAE govt. for the progress of 3D printing business in the country. The opportunities to set up 3D printing company are provided in both mainland and free zones present in various emirates of UAE. The 3D printing business is not only appropriate for free zones designated for science and technology but there is also possibility that such business may also be supported in other free zones that are related to health and auto products because 3D printing technology can be used for manufacturing of several medical products, cars and automobiles.
There are lots of growth opportunities in the 3D printing business in UAE because it is relatively new business with less competition and lot of support from UAE govt. If you want to invest in the 3D printing business in UAE then you can contact us for complete information and guidance. We at Riz & Mona Consultancy have several years of experience in providing consultancy to businesses in all the emirates of UAE. If you want to start registration process of 3D company in UAE mainland or any of the free zones then contact us here.