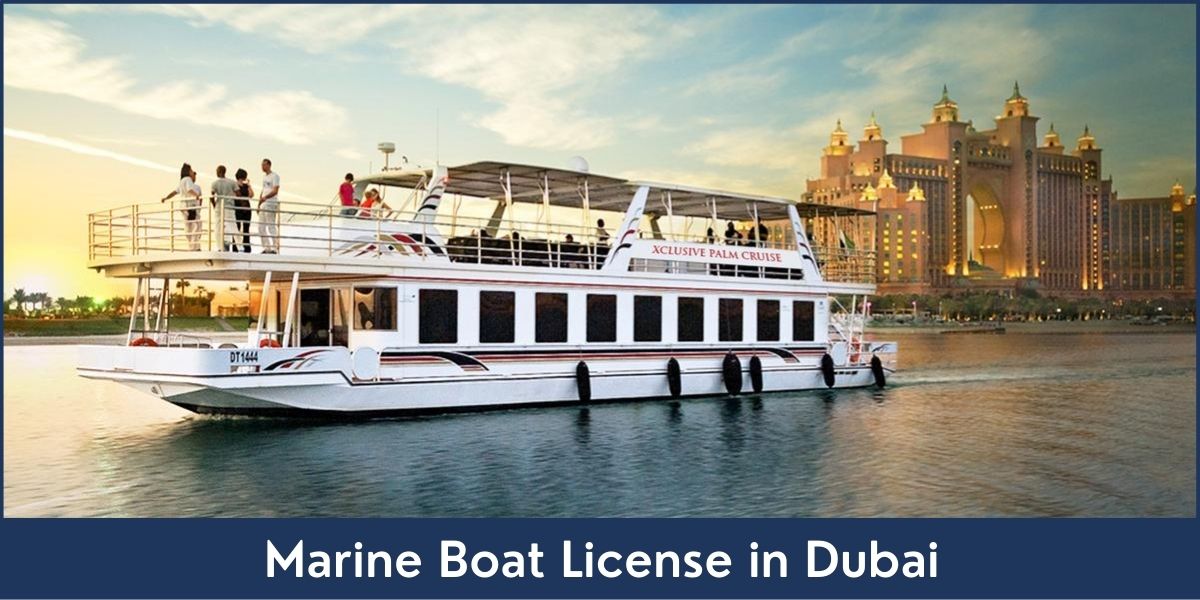 It is really important to have a marine boat license before you take charge of the vessel at the sea. Of course, you do need to get sailing experience and qualifications before applying for a license. Since June 2013, DMCA (Dubai Maritime City Authority) has passed a resolution demanding a marine owner's driver's license should they intend to drive a boat. Water sports and boating in Dubai are extremely popular. This coastal city, with plenty of choices to choose from, attracts all sorts of sea lovers looking for their next adventure.
There are regulations that govern and impose stringent safety policies, with a number of yachts, jet skis, boats, and other water sports sharing the sea. The Dubai waters are patrolled daily by the FTA (Federal Transport Authority), the Coast Guards, and the Dubai Maritime Police and you are required to obtain a boat license to drive your own boat.
The law has been implemented to regulate the marine rules and regulations and to awareness of safety among boat drivers. This resolution has included that the one who applies for the license should be medically fit. An individual utilizing a commercial or private marine craft in Dubai requires a Marine boat license from Dubai Maritime city authority.  Whether boat owners are registered in any other emirates still boat license is needed if they want to take part in any water sports in Dubai.
Types of Licenses
In general, there are two types of classifications for licenses: motorized and non-motorized, like sailing boats.
Powerboat Level 2: for boats under 12m in length (attained with 2 days of theory and practical training)
Powerboat Level 8: for boats of up to 24m in length on coastal and inland waters. (motorized only and suitable for people wanting to wakeboard, fish, cruise the coastline)
Bareboat Skipper 24m: qualifies for both motorized and non-motorized sailing boats. It requires a range of courses like basic chart reading, advanced first aid, etc.
The above licenses are all attainable for private and commercial entities. Commercial licenses require further training in first aid, firefighting, sea survival, and social responsibility. It is very important for an individual who wishes to own a boat or get his license to understand where he will be using the boat and what kind of boat he will be driving. In Dubai, only the DMCA (Dubai Maritime City Authority) license is accepted by the authorities but should someone wish to drive the boat in Abu Dhabi or any other Emirate, he will require an FTA (Federal Transport Authority) license.
The validity of Driving License / Permits
| | | |
| --- | --- | --- |
| LICENSE / PERMIT TYPE | VALIDITY FROM THE DATE OF ISSUE | RENEWABLE PERIOD |
| Pleasure Marine Craft Driving License | 5 years | Renewable for a similar period |
| Pleasure Marine Craft Temporary Driving License | 3 months | Non-Renewable |
| Commercial Marine Craft Driving License | 5 years | NA |
| Fishing Marine Craft Driving License | 5 years | Renewable for a similar period |
| Marine Boat Driving License | 5 years | Renewable for a similar period |
| Marine Sports Trainer Permit | 5 years | Renewable for a similar period |
Equivalency of Marine Certificates and Licenses
In order for DMCA to issue licenses and permits for marine professions of all types, It is required that applicants shall have completed specialized courses at certified training centers in or out of the country. For foreign certificate holders, applicants shall request certificate or license equivalency and follow the procedures below:
Required Documents
Filling in the marine craft crew licensing application form.
Original copy of certificate or license.
Copy of passport, ID, and residence visa of the applicant.
Upon receiving, reviewing, and verifying the required documents submitted, the customer will be notified with regards to the foreign certificate equivalency application and completing the procedures for the required license or permit. The equivalency certificate shall only be valid for one month as of the date of approval.
Following are the prerequisites in order to be eligible to apply for a marine boat license in Dubai:
UAE resident
The applicant age should be 16 or older
A medical fitness certificate is required that has been approved by the medical center in Dubai. If you already hold an international yacht training master's of yachts certificate, then no one will ask about the medical certificate.
DMCA also provides, directly through its offices or certified centers, theoretical and practical test services as well as an assessment of holders of foreign or expired certificates and others, to ensure that the customer is aware of all marine craft driving requirements, laws, and regulations applicable in the emirate.
Please Note:  RIZ & MONA CONSULTANCY does not assist in Yacht Registration or Boat License.