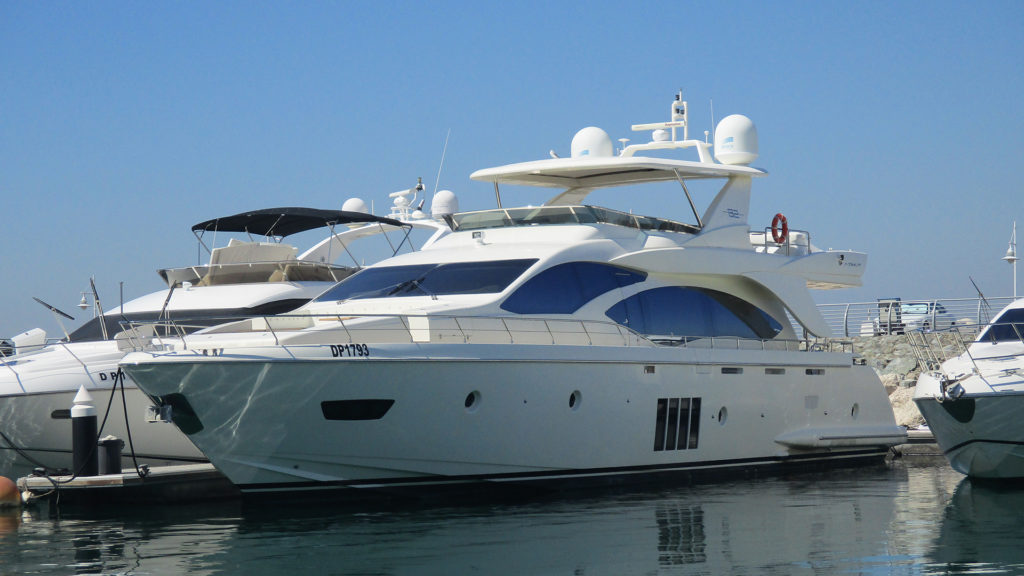 The economic boom has transformed Dubai into a luxurious destination for tourists and residents. People from around the globe visit Dubai to enjoy the expensive lifestyle that comprises international luxury hotels, year-long warm beaches and all other types of comforts.
In fact, many wealthy people from different parts of the world have permanently settled here due to the peaceful atmosphere and an affluent lifestyle. An important and favorite activity of these elites is to take advantage of Dubai's mesmerizing beaches, seaside area, and waters along the Arabian Gulf.
It is the reason that there is a lot of demand for yacht, boats and other marine crafts in Dubai.
Types of Marine Crafts available in Dubai
Following are important types of boats and yachts available in Dubai.
Traditional Wooden Craft
Commercial Marine Craft (for public or cargo transportation)
Pleasure Marine Craft with engines (usually between 12 m and 24 m sizes)
Pleasure Marine Craft without engine (sailing or rowing)
Registration of Yacht in Dubai
The entire maritime sector in Dubai is regulated by the Dubai Maritime City Authority (DMCA). The registration process also includes approvals from FTA (Federal Transport Authority – Land & Maritime) and Coastguards.
An important condition for registration of yacht in Dubai is to be the citizen or resident of the UAE. You can't register a yacht as a tourist. Even foreigners that own business in UAE will have to obtain a UAE visa before registration of yacht.
Dubai allows ownership of several types of marine crafts for its citizens and residents. Few of these boats are for recreation purposes while others are commercial crafts. There are different approved sizes for these crafts. The registration process may differ slightly according to the type of boat.
Procedure for Yacht Registration in Dubai
The first step is to submit a duly-filled application form to DMCA. This form must be accompanied by all the necessary documents.
The next step is to pay a registration fee for a yacht in Dubai.
Another important step is the reservation of the name of your maritime craft. This is also necessary for yacht registration.
In the next step, the authorities will inspect your marine craft in order to check its functionality and safety. The yacht must also be environmentally safe and free from pollution.
In the next step, you will obtain a license and certificate of your boat. You will get these papers after fulfilling the minimum safety standards for the boat.
In the next step, you will install a GPS tracker in your boat. This is a mandatory step that is checked by Coastguard.
If your boat reaches in water deeper than 36 ft, then the installation of VHF is also mandatory. This is used for radio communication and digital selection of any call.
Documents for Yacht Registration in Dubai
Application form for licensing
Valid technical inspection pass certificate
Identification documents of an applicant of yacht
Original custom clearance certificate and original bill of sale for yacht
Original manufacturing certificate
Copy of the title deed
Copy of insurance certificate
Copy of the cancellation of registration (if the yacht was owned by someone else before)
Renewal of Yacht License
After registration of your yacht, its license will remain valid for one year. After this period, you will require the renewal of the license.
You can also terminate the registration of your yacht. Apart from that, you can also register a yacht on behalf of multiple owners.
Please Note: RIZ & MONA CONSULTANCY does not assist in Yacht Registration or Boat License.