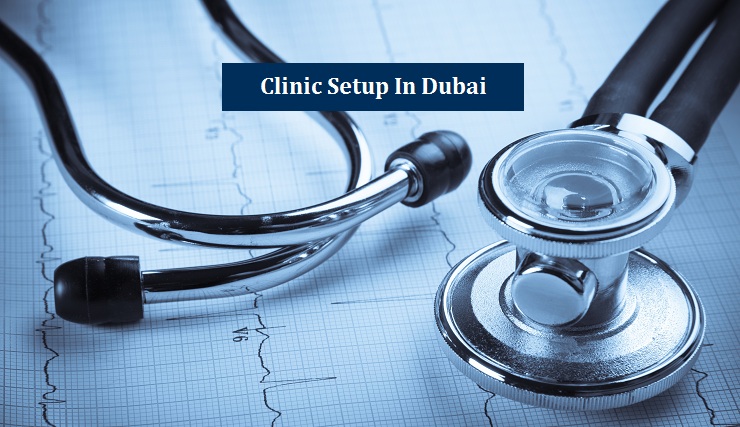 Dubai is consistently trying to improve quality of life for its citizens and expat residents. For this purpose, several opportunities are provided to investors who want to
setup a hospital or clinic
in the city. But professionals like to establish a health clinic as it is cost effective and easy to run. These health clinics can be launched in mainland UAE as well as in free zones. Dubai Healthcare City (DHCC) is one such free zone designated for medical facilities and the authority of this free zone provides complete support for setting up health clinic in the DHCC.
Opportunities and Benefits:
Dubai is a business hub where almost every type of business is flourishing due to supportive government, higher life style and presence of large number of expats and visitors. The government of Dubai wants to provide best and quality health facilities to Emirati citizens and expats living in the state. For this purpose, the role of the Dubai government is very encouraging and supportive. Several incentives are provided for establishment of health clinics in both mainland and free zone, including Dubai Healthcare City (DHCC), like exemption from taxes and duties and repatriation of 100% profit in their native country.
After establishment of such health clinic in Dubai mainland or a specific free zone, the professionals will be able to deal with very wealthy local and foreign patients. In Dubai, only highly experienced and professional persons are allowed to open clinics and they can expect to earn handsome income soon after establishment of their clinic as it is a public utility service and provides opportunity to receive large number of clients on regular basis.
Procedure To Set Up Health Clinic In Dubai:
Private clinic in Dubai can be started by professionals with a medical degree or through director of clinic with required qualifications. You can start a private clinic in the fields of urology, gynecology, dentistry or cosmetology or you can also start a complete medical center. You need a professional license from Department of Economic Development (DED) if you want to establish a private clinic. These licenses have to be approved by Dubai Healthcare Authority (DHA). DHA will provide specific licenses for resident doctors, consultants, interns, specialists and general practitioners. You will only require a local service agent for registration of your license.
The registration process starts with the selection of trade name for your clinic. This name will be sent to DED from approval and this will complete first stage for registration. After reservation of trade name, the investor will file an application to DED to obtain initial approval for a clinic. Several necessary documents, including passport copy, must also be provided with this application. Approval of layout plan of proposed clinic from Dubai municipality is also needed for this approval.
In the third step, the investor will apply license from DHA after approval of initial license from DED. The approval includes obtaining license after providing documents like feasibility report for clinic. In the 4th step, the investor will prepare important documents like lease agreement, memorandum etc. for registration of clinic as a company.
The last two steps include final approvals from DED and DHA. You will submit all the prepared documents along with copy of initial approval and payment of fee for registration of company. The DED will issue the trade license after verification of these documents.
In the last step, the investor will apply DHA license online by creating user id on DHA portal. The details about the licensed consultant and medical professionals will be supplied. The authority (DHA) will issue the license for starting a clinic after verifying the documents. This is the last stage for approval after which the investor will be able to open clinic at his/her desired location.