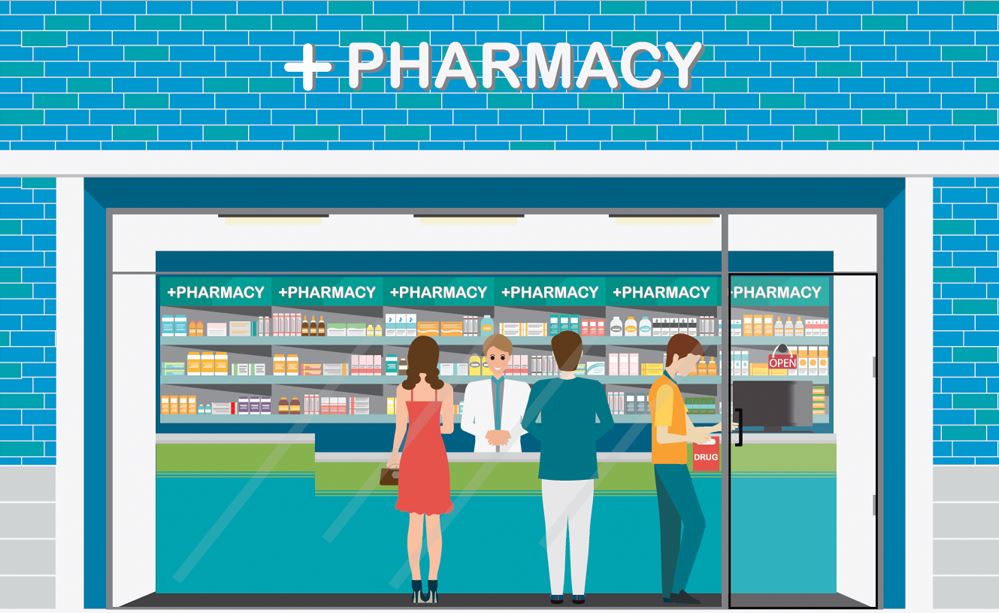 Dubai is one of the world's best places to live, visit and do business. An important reason behind this achievement is the provision of all necessities of life at affordable rates. One of these necessities is the health and medical facilities available in Dubai for its citizens, residents and visitors alike. There is nothing surprising that around 85% of the residents of Dubai are foreigners. Many of those are living with their families for a decade or so as they are getting the best and most peaceful life here.
Health and medical facilities available here for residents and visitors are of the highest standards and at very affordable rates. It is the reason that today Dubai is one of the best medical tourism destinations in the world. Millions of people arrive here only for their medical treatment and this trend is increasing with the passage of time.
This situation is a clear indication of the growth of businesses related to the health industry. Important business activity in this regard is of the pharmacist. In order to work as a pharmacist in Dubai, one has to obtain a pharmacy license.
How to obtain Pharmacy License in Dubai?
All the businesses related to the healthcare sector need approval from the Ministry of Health for registration and licensing. For this, the main department is the Dubai Health Authority (DHA). You will require approval from other departments as well for obtaining a pharmacy license.
There are two main steps that are mandatory for a pharmacy license. The first step is to get initial approval from authorities. In the second step, final approval will be granted after which you can start your pharmacy business in Dubai.
Initial Approval of Pharmacy License 
The first step is to submit a duly-filled application form (new health facility application) to the Health Regulation Department (HRD). This application must be accompanied by the proposed location with a plot number and Schematic Design (SD) that describes a general cross-section of the pharmacy building structure.
HRD will conduct a detailed review of this application form. In the case of suitability, you will receive initial approval from HRD.
In case of rejection, a list of deficiencies will be provided. You can re-submit the application after making the correction of these deficiencies.
This initial approval is necessary for the completion of the licensing process. The initial approval letter will be presented to DED (Department of Economic Development) in Dubai Mainland or relevant authorities in any free zone.
Final Approval of Pharmacy License
After initial approval, the next process is the issuance of the license after its final approval. Below are important steps for getting the final approval of a pharmacy license in Dubai.
The first step is to submit an online request for a final inspection of HDR.
After fulfilling all the requirements of DHA, the authority will issue the license.
Pharmacy License Requirements in Dubai
It is mandatory to appoint a pharmacist-in-charge of pharmacy. His/her qualification must meet the minimum standard set by DHA.
The employment of a sufficient number of qualified pharmacists and pharmacy technicians is also required.
It is necessary to clearly display the DHA Pharmacy license at a suitable place in the facility.
The hours of operations should also be clearly displayed in the pharmacy.
The minimum area for a pharmacy should not be less than 30 sq. meters.
Documents required for Pharmacy License in Dubai
Submission of mandatory documents to relevant authorities is a major step in the process of obtaining a pharmacy license.
Completely filled application form.
Blueprints of a location whose architectural planning must be certified
Tenancy contract along with initial approval for the location of a pharmacy
Certificates of all employees in your pharmacy
Applicant's copy of passport and location license.
Validity and Renewal of
Pharmacist License
The pharmacy license in Dubai remains valid for one year. The submission date for the renewal application of the pharmacy license is 90 days before its expiration. The license must fulfill all requirements for its renewal. In case of failure in a renewal of a license after 6 months of its expiration, it will be considered null and void.
RIZ & MONA Consultancy has a commitment to its clients to ensure an early and successful registration and licensing of their business. This also includes the difficult task of a pharmacy license in Dubai. For further information and assistance, feel free to contact us via our WhatsApp # 971-54-5821012.