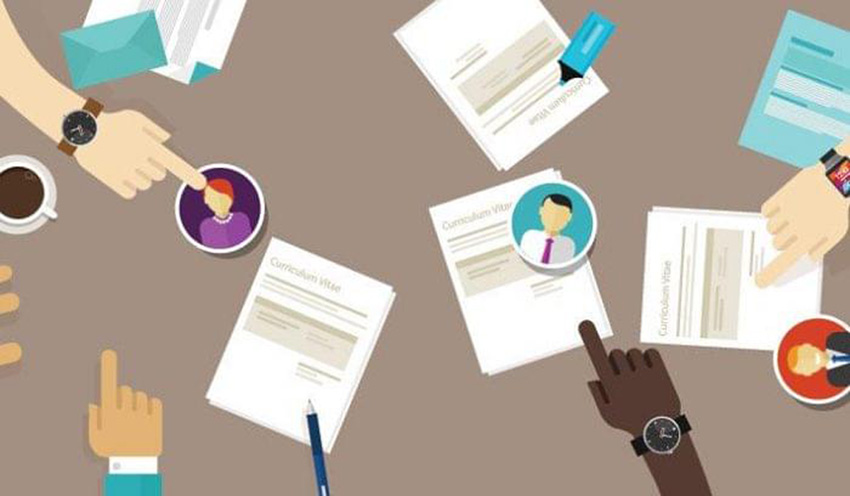 Dubai is known as one of the world's best business destinations. There are numerous opportunities for all types of businesses and trades. Many businesses are tax-free (especially those in free zone areas) while there are other incentives for remaining businesses. This has resulted in the growth of several large and small companies.
Benefits for Recruitment Companies in Dubai
All these business structures require manpower for functioning. It is the reason that Dubai is also a hotbed for job seekers from all over the world. The influx of migrants from around 200 countries has given rise to recruitment companies in Dubai. These companies hire suitable candidates and then provide these workers to companies according to their requirements. These companies provide visas and all other requirements to workers they hire.
As the number of businesses are constantly increasing in Dubai, their demand for new labor force is also increasing. It means there is a lot of scope for recruitment companies in Dubai. But before setting up your recruitment agency in Dubai, you need to get a manpower license from authorities.
Requirements for obtaining Manpower License
Manpower license open door for new opportunities for investors. But it is a very important business where you need to take care of people you are hiring. It is the reason that there are several requirements before and during the registration of a manpower license in Dubai.
Following are the main terms and conditions that you need to follow for obtaining a recruitment license in Dubai.
All the shareholders of the company should be of UAE nationality with a minimum of 21 years of age.
The agency manager should be of UAE nationality. He/she must also hold at least a high school degree.
It is mandatory to submit a bank guarantee to the relevant Ministry. This bank guarantee is between 300,000 AED and 1,000,000 according to the type of business activities.
The applicant should have a head office for his agency with a valid license. All business activities must be practiced through this head office in Dubai.
Any of the partners must not be convicted of crime or offense that is punishable by law. These include dishonesty, breach of trust, immoral act, human trafficking, and others.
The applicant can't change the number or identity of partners after obtaining a license. Written approval from the ministry is necessary before making any such change.
It is necessary for a recruitment agency to hire an adequate number of employees to run their business. These employees should have minimum work experience in their field.
After the initial approval of a license for the requested activity, the applicant will pay the prescribed fee.
Procedure to Obtain Manpower License in Dubai
Following are important steps that are necessary for obtaining a manpower license in Dubai.
The first step is to get a name reservation for your company. The name must be unique and appropriate according to your business type. You can make this process easier by checking Register with the names of already established businesses.
After approval of the business name, the next step is to apply for notarization of your company's MoA (Memorandum of Association). This process will be conducted by DED (Department of Economic Development).
The next step is to submit all the necessary documents and apply for final license approval.
After obtaining your license, You will need to apply for an establishment card and labor cards. Both these cards will be issued by the Ministry of Labor.
Now register all your employees with the Ministry of Labor.
The last step is to register all your workers with the General Authority for Pension and Social Security.
Documents for Manpower License
There are several documents that you need to submit for obtaining manpower license. Following are important documents required for this purpose.
Copy of applicant's family book
Copies of valid passports of all shareholders
Copy of shareholders' ID
Statement of good conduct
Shareholders' written statement
Copy of trade name application with the trade register
A blueprint of a recruitment agency's location
Manpower License Validity
Manpower license in Dubai remains valid for 1 year. You will need to renew your license on an annual basis.
Protection of Workers
An important requirement for a recruitment agency is to protect those workers that they recruit. In order to secure this regulation, it is mandatory for every agency to deposit AED 2,000 for every worker they recruit. According to law, it is necessary for a recruitment agency to fulfill all obligations regarding the protection of their workers. Few important requirements for recruitment agencies in this regard include:
The company is required to provide complete details about its terms and conditions to workers before signing a contract.
There is a limit for fees that an agency can request from their clients.
The company will also keep a complete record of all the employees they recruit.
Every agency will inform the Ministry before making any change within the regulations of the agency.
Obtaining a manpower license and setting up your recruitment agency in Dubai is not a simple task by any means. But RIZ & MONA Consultancy promises with their clients to ensure early and successful completion of this process. We have years of experience and a large number of satisfied clients to back our claim. You can contact us via our email address info@rizmona.com.