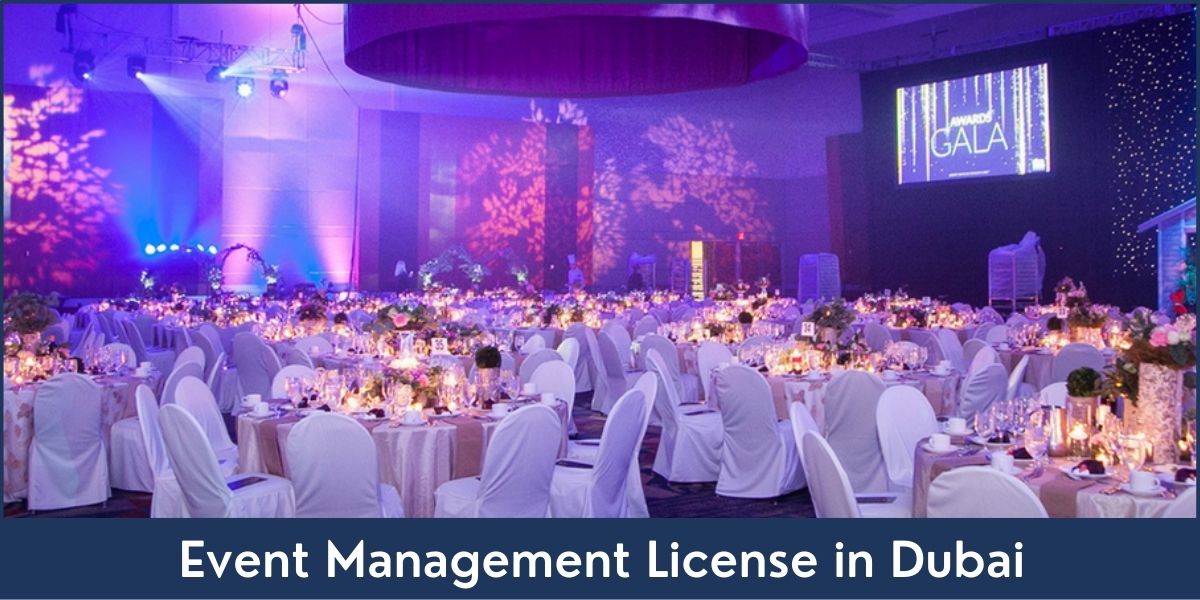 Events and exhibitions in Dubai are held in large numbers every year. Most of these events (especially exhibitions) are held for business purposes. But a large number of personal events (weddings, birthdays, parties, etc.) are also organized every year. The organization of a large number of events opens the door for important business activity – event management.
Why Open Event Management Company in Dubai
Every year, millions of tourists from around the world visit Dubai. Many of these visits for business purposes or to participate in an event or exhibition. It is the reason businesses related to event management continue throughout the year.
Event Management companies are mainly concerned with the management of corporate events. These include conferences, workshops, product launches, etc. Apart from that, these companies can also assist in the organization of smaller events like celebrations, ceremonies, etc.
How to Start an Event Management Company in Dubai
In order to open your event management company, you will require an event management license. You can open this company in Dubai mainland as well as in any free zone. The most famous free zones that support the formation of event management companies include Dubai Creative Clusters Authority (DCCA) and Dubai World Center (DWC).
The licensing and registration process may differ according to your preferred location. Following are important steps that you need to take for acquiring an event management license in Dubai.
The first step for obtaining an event management license is to outline your desired activities. There are several activities that are allowed under the event management license. You have to choose those that best suit your business and are according to your experience.
The next step is to choose an appropriate and unique name for your business. You will need to get an approval of this name from authorities during licensing process.
The third step is to choose business jurisdiction – mainland or free zone. Both these areas have their own advantages and shortcomings. You can decide this according to your preferences.
In the next step, you will submit a license application to the relevant department. It will be DED (Department of Economic Development) in the case of Dubai mainland. Free zones have their own departments to issue a license. You will also submit all the necessary documents along with your application.
After approval of your application, you will submit a license and registration fee. The fees may differ according to your business location and activities.
In the last step, you will apply for visas and open a corporate bank account.
Activities allowed under Event Management License
Dubai allows several activities under an event management license. You can choose any of these activities while applying for the license under DED.
Organization and marketing of conventions, conferences, meetings, seminars, product launches, and others.
Providing hotel reservation for attendees of an event
Selling tickets for events
Restricted activities
But there are also few restrictions regarding activities under event management license. You are not allowed to practice following activities while running an event management company.
Any kind of trading activity (including import and export of products)
Management of venue
Training activities
Activities related to Talent Agency
Organizing an event without approval from the relevant authority
Requirements for Event Management License in Dubai
The authorities in Dubai lay a few responsibilities on event management companies in order to save customers from any loss and maintain clarity in business. Following are important requirements that must be fulfilled by event management companies in Dubai.
In case of cancellation of the event, the company will be responsible to return money to customers.
It is mandatory to mention necessary public information on any marketing material related to an event. These include websites, banners, tickets, posters, etc.
It is also necessary to get the approval of sales and promotion of tickets of any event from relevant authorities (DM, DED, or DTCM).
Benefits of Event Management Business in Dubai
The event management license is quite affordable in Dubai. Not only the cost is low, but you also are not required to pay upfront costs for managing events inside Dubai Mainland.
Owners of event management companies can apply for a large number of visas according to their requirements.
You can obtain visas not only for your employees but also for residential visas for your family members easily.
There is no office space requirement in free zones. You can manage office space in the mainland area according to your requirements.
These are the main requirements and procedures to obtain an event management license in Dubai. There are several things you need to consider before applying for an event management license. We at RIZ & MONA Consultancy can assist you in choosing the right destination according to your requirements. We will also complete this event management license procedure in minimum time with convenience.