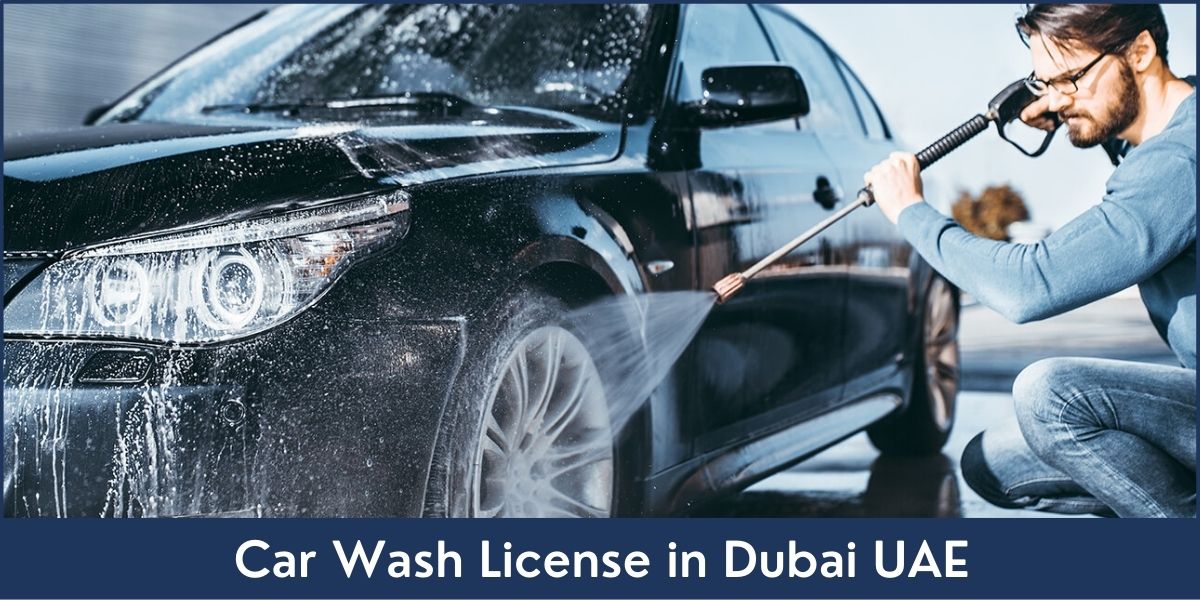 There are several reasons why running a car wash service is a good business opportunity. For one most car owners would rather pay than be bothered by the hassle of cleaning their cars. Two, just when the number of cars has increased by a huge margin; for some reason, the number of exterior-conveyor car wash stations has decreased. Three, today's busy lifestyle has turned time into a rare commodity. Cleaning a car takes a while and since car-owners simply do not have time to spare, their only option is to seek the convenience of having somebody else do the task for them. This step-by-step guide may help you set up and operate your car wash business.
Car Wash Business Setup in Dubai
The car market in Dubai is all set to grow to great heights. And cars do get dusty very soon. This raises the requirement for maintenance and cleaning these beauties periodically. It, indeed, is a significant business catering to a rather niche market.
You can have your people providing these services at the facilities of shopping malls or multiplexes. You need to offer is environment-friendly mobile car wash services. Waterless car wash is a relatively new segment. You can include these services also in your portfolio.
Step 1 – Decide whether you want to buy into a franchise or start your car wash center from scratch.
Step 2 – Select a name for your business. This name must be unique, catchy, and must reflect the nature of your service.
Step 3 – Scout for a possible location. Choose an area that is highly visible and accessible.
Step 4 – Acquaint yourself with the rules and regulations of the local government unit that may apply to you such as insurance etc. Procure the necessary permits and licenses you need to operate a car wash business in the city and state where you plan to offer your service.
Step 5 – Get a wholesale permit from the Franchise Tax Board. This permit will enable you to buy goods and be exempted from paying tax.
Step 6 – Come up with a workable operation plan. Include factors like facilities, equipment, manpower, and supplies in your operation plan. And make sure you work out both the long-term and short-term aspects of your operations.
Step 7 – Check out your competition. See what kind of services they offer and if possible, devise a way to offer more services and perks to entice customers.
Step 8 – When everything is in order and you are ready to open, launch a promotional campaign for your business using innovative and catchy advertising materials.
Step 9 – Device a way to keep your customers coming back. You may want to offer discounts, the rate of which is commensurate to how frequently a customer employs your service.
* Don't rely on walk-in clients. Companies usually have a fleet of cars at their disposal. Try to get a service contract with such companies. If you are lucky enough, you will have a regular source of income.
Parking Car Wash License in Dubai
A Parking car wash license in Dubai is less expensive in costs, but you must understand the cleaning market. At Riz & Mona Consultancy in UAE, our experts are here to support you; that is in the entire legal procedures to turn your business plan into reality.
Another factor that favors the growth of such a business is the high value of tourism in Dubai. Dubai is one of the most visited places on the earth and people in number from all over the world visit Dubai every year. It means that large hotels, as well as restaurants, always remain busy with clients. If you are providing high-class cleaning services; then these large hotels, as well as restaurants, have a large parking for clients to park the cars; you can sign a contract with them to offer car wash services to their clients. There are massive opportunities for cleaning services existing in Dubai and its quantity is increasing day by day and by more than 35% on an annual basis.
Things to Consider Before Starting A Car Wash Business
There are many types of cleaning services available for set up in Dubai. These include carpets cleaning, car washing & cleaning; dry cleaning service license in Dubai and building cleaning services, etc. Parking car wash license Dubai is one of Them. You must be aware and up to date with the latest developments in your field. Be it the new cleaning techniques or new laws and regulations by the associated government department. You should be fully aware and immediately adopt the latest requirements to boost your business; and, to remain a step ahead of your competitors. Dubai is a multicultural city where people from all around the globe reside who speak different languages. It is essential that you are aware of the two or three major languages spoken in Dubai; (like English, Arabic, and Hindi); and your client representative can easily communicate with clients in these languages.
There are many companies with parking car wash licenses in Dubai, and you have to prove to yourself that you are better as well as relatively cheaper than them in order to develop your business. Marketing is essential for such a purpose. Apart from using old methods like business cards and brochures etc., it is also very important to make use of modern facilities; such as social media as well as microblogs. This will facilitate you to promote your business for a longer time as people always seek the internet to find the services they need.
Riz & Mona Consultancy
Starting a car wash business may seem daunting at first. Complications can be avoided so long as you do your business plan correctly. You can reach us at any time for any help in making any decision in choosing the right activity for your business setup in Dubai or the costs involved. We have obtained multiple parking car wash licenses and will be able to advise you on the prices, rules, and procedures involved in the licensing process.