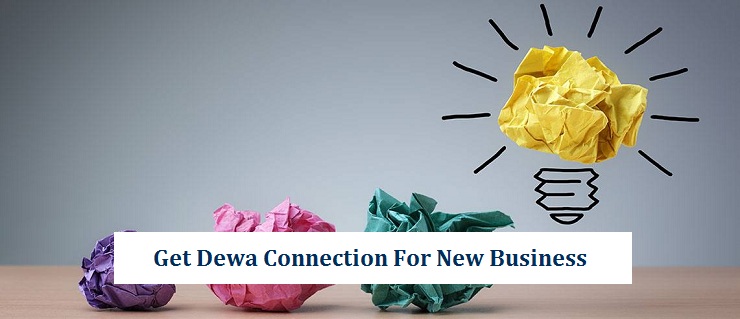 Dubai is one of the most advanced cities in the world that provides a high lifestyle not only to its citizens but also to the expats and entrepreneurs residing there from all around the world. To guarantee the sustainability of these world class facilities, few rules and regulations have to be followed in Dubai. For this purpose, any resident or entrepreneur in Dubai will require registration from the designated authorities to acquire various services. Water and electricity are basic requirements for every person and registration from Dubai Electricity and Water Authority (DEWA) is necessary for attaining these necessities for both residential and business premises in Dubai. DEWA is the sole provider of water and electricity in the entire emirate of Dubai. The procedures for both residential connection and business connection are similar.
Few important things should be kept in mind before hiring an office to start a new business in Dubai.
If you are planning to hire a newly constructed office then there are chances that it will be without any electricity and water because both these facilities will only be provided after completing the process of DEWA connection
In case water and electricity are available, DEWA number will be present outside the main door of office or apartment
If a new person has purchased the building or apartment, then a new DEWA connection will be required on the name and documents of the new land owner
According to a recent decree, the Dubai govt. has made it mandatory for all the tenants to acquire attestation from Ejari to get electricity and water in their residence or office. DEWA will not provide its services to tenants in the absence of Ejari registration.
Application process:
The applicants will collect the application form online from the official site of DEWA or from DEWA Customer Service locations.
After filling and signing the application, the application form will be submitted along with all the required documents either online or at any of the Customer Care Center.
The last step is to pay the security deposit and collect the security deposit receipt.
Documents Required:
Affection plan
Building layout
Passport copies of both landlord and tenant with valid visa page
Copy of signed tenancy contract
Proof of ownership or sales agreement copy
If the applicant is absent, then authorization letter by applicant will also be required.
If a company is leasing a property then few additional documents will also be required
Trade license of the company
NOC issued by the company
Passport copy by the authorized signatory of company
Fees:
Security deposit of villa is AED 4,000 and for apartment is AED 2,000. The security deposit is refundable after leaving the property. Original receipt of security deposit has to be produced to acquire this refunding
Connection fee is AED 100
Admin fee is AED 10 and it is applicable on every application for connection
Expats in Dubai will also have to pay housing fee
The process of getting DEWA connection is not only necessary but it also should be done on urgent basis. You can easily acquire DEWA connection for your new business by consulting Riz & Mona Consultancy. We are providing services regarding document attestation and renewal in Dubai. You can contact us via email [email protected]