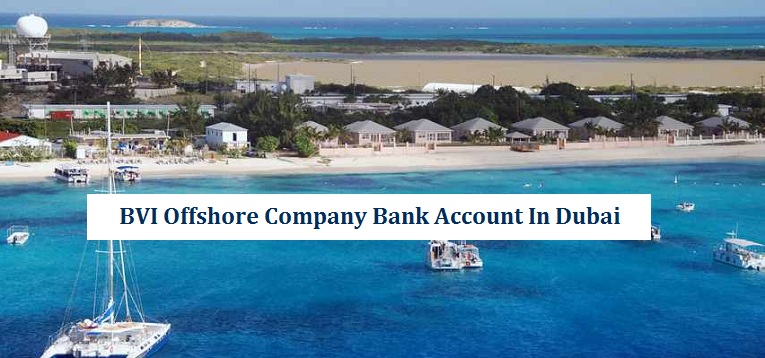 British Virgin Islands (BVIs) is a British overseas territory in the Caribbean. The area is known for providing one of the best and most secure business opportunities in the world. One such business entity available in the BVIs is offshore business and the microstate is one of the world's biggest providers of offshore business thanks to the facilities like political stability and English as the main spoken and official language. According to reports, more than 1 million offshore companies are present in British Virgin Islands which constitutes around half of the total offshore companies present in the whole world. More than half of the territory's income comes from financial services and revenue via offshore companies is major part of this income. These offshore companies are kept completely secure and usually the government is also not aware about the actual owners of offshore companies in BVI.
Since 2001, the independent Fiscal Services Commission (FSC) is regulating all the financial services in or operating from BVI. The duty of FSC is to prohibit formation of any illegal company and safeguard the privacy of legitimate business. Offshore company formation in BVI provides several other benefits also, apart from providing complete secrecy and security. Few of such benefits are:
The law is based on UK based monetary system
Directors can either be corporate bodies or individuals
Annual meetings are not necessary and they can be held anywhere in the world
You are not required to pay royalties, dividends or bearer
It takes very little time to incorporate offshore company in BVI and the registration process is very simple with requirement of only necessary documents
Only a single director and shareholder with any nationality and residency are allowed to open company
You are not required to pay death duties, capital gains or inheritance taxes
Opening bank account in Dubai for BVI offshore company:
You can open a corporate bank account for an offshore company in British Virgin Islands (BVIs) from Dubai. The process of opening a bank account for BVI offshore company from Dubai is a simple process and you will only require submitting few necessary documents to complete the whole procedure.
Following are the documents that are required for opening BVI offshore company bank account in Dubai.
Certificate of Incorporation
Memorandum and Articles of Association
Passport copy of signing authority and shareholders
Singing authority's last three month's bank statement
Power of Attorney in favor of certified signatory in order to open, close and operate company's bank account
Share certificate of offshore company in BVI
Apart from submitting these documents, it is also necessary to attest these documents from Ministry of Foreign Affairs in UAE and also from the nearest UAE embassy from the country of origin. You can easily complete this process by taking assistance from Riz & Mona Consultancy. We have years of experience in opening various types of bank accounts in UAE including opening of BVI offshore company bank accounts in Dubai. We can assist you in every step of such type of bank account opening. You can contact us via our WhatsApp # 971-56-9971225.