Hot Line : +971 56 9971225
Whts App: +971 56 9971225
Fast & Cost Effective RAK Offshore Company Formation and Corporate Bank Account in Dubai.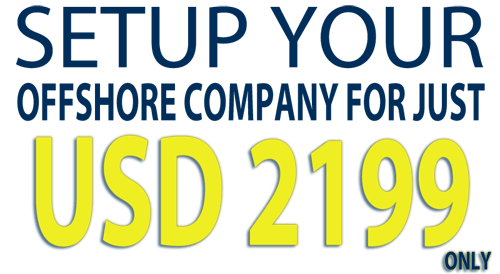 With a Bank Account in Dubai
Cost of RAK Offshore Company Formation Services include:
Why RAKICC?
RAK Offshore and RAK IC have merged and a new type of offshore company i.e. RAK ICC (Ras Al khaimah International Corporate Centre) has been introduced. The regulations and laws of RAK ICC are being made more exhaustive and wide-ranging to streamline various procedures. RAK ICC is offering incentives at lower cost than free zones in other emirates and provides a 100 %tax-free environment to foreign ownership for both corporate and income taxes.
Benefits of RAK Offshore Company Formation
Following advantages are:
Allow international Trading / Consulting
100% ownership
Anonymity of ownership
No sponsorship requirement
No minimum capital required
No physical presence required (no office required)
No reporting or audited accounting
To legally protect assets from possible claims by others
Our Services
Following are services we offer:
Consulting and advice on offshore structuring
To prepare application, MOA & AOA of offshore
Take necessary approvals from RAK and collect certificate of incorporation
Introduction to corporate Bank account executives for all local banks and international banks like Barclays, Standard Chartered and Loyal bank
Advice on Asset protection and holding structure
Tax planning and Advice
Prestigious registered Dubai address
We provide excellent Offshore Formation & Bank Account opening services at competitive prices
About us:
RIZ & MONA CONSULTANCY is the official registered agent of RAK ICC and provides RAK offshore company formation, management & administration services for RAK entities.
Why us:
Dedication– With our dedication to personalized and efficient customer service, we will assign you an account manager as soon as you become our client, who will be your single point of contact and will regularly update you on the status of all your works and always be on hand to answer your queries instantly.
Individual approach – We take individual approach in understanding the clients needs to provide them with the best tailor-made advice and solution.
One-stop shop – We provide wide range of legal and corporate services.
Full transparency – We ensure full transparency and our clients are fully aware of and updated on each and every expenses and steps of the workflow.
RIZ & MONA CONSULTANCY
Office No: 204, Rania Business Center, Al Barsha 1 , PO BOX 393598, Dubai, UAE