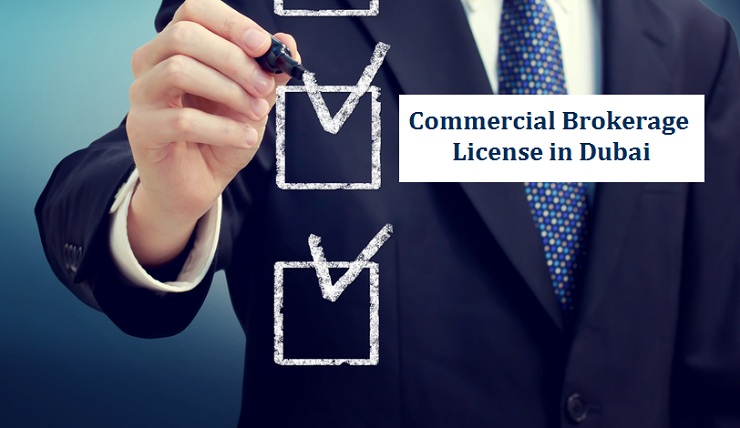 Since the start of economic and business progress in Dubai, the real estate sector remained the top priority of the most important emirate of UAE. The high rise buildings and other construction related projects are underway every time in Dubai. All this continuous construction work provides lucrative business opportunities for people related to real estate including construction companies, developers, brokers etc.
There are mainly three types of brokerage licenses in Dubai and one among them is the commercial brokerage license. The holder of commercial brokerage license has the authority to represent both landlord and tenant in the government departments related to real estate (e.g. RERA). Representing someone in the government department is really an important task. One can easily estimate the profits that can be gained while having commercial broker license in Dubai after considering the importance of real state in the market of Dubai. Getting license of commercial broker involves various steps.
In Dubai, there are two legal structures to act as real estate brokerage. If there is just one partner then the business is called 'sole establishment' where there is a single owner. The second structure is the Limited Liability Company (LLC) where there are minimum 2 and maximum 50 shareholders. Real Estate Brokerage Company can only be established under complete ownership of a UAE national. This real estate brokerage company can only be formed in Dubai mainland.
Prior Conditions:
If a non-UAE notional wants to acquire the commercial broker license then he must have completed a real estate qualification course, university degree (in economy, accountancy or finance) along with 3 years' experience. The establishment owner and manager will provide good conduct certificate issued by Dubai police. In the end, they will have to pass the brokerage profession test.
How to setup real estate brokerage in Dubai:
First step is to reserve a trade name by filling an online application on the website of Department of Economic Development (DED)
In the next step, the applicant will submit application form with required documents including passport copies of shareholders and manager, attested copies of academic certificates and degrees etc
The next step include passing of RERA (real estate regulatory agency) course for specialization of real estate field. The duration of this course is from 2 to 15 days that will grant RERA approval to the applicant
Legal documentation will be signed in the next step. The sole establishment will sign office tenancy contract while memorandum of association (MOA) will be signed between shareholders in case of LLC
To obtain final license from DED, all the documents and RERA approval will be submitted to DED. The department will issue payment vouchers after receiving all the necessary documents. After payments, the license will be issued by DED.
Now the company will provide DED license copy, application form, Ejari copy, location map and RERA course payment receipt to RERA that will issue registration certificate to the applicant
After registration from RERA, the real estate brokerage company will be registered with DNRD and MOL (ministry of labor). This will complete the commercial brokerage licensing process in Dubai
We at Riz & Mona Consultancy are experienced in providing guidance to entrepreneurs who want to establish businesses in Dubai and all the other emirates of UAE. We will help you complete the whole procedure of commercial brokerage license in Dubai. You can contact us via email [email protected]