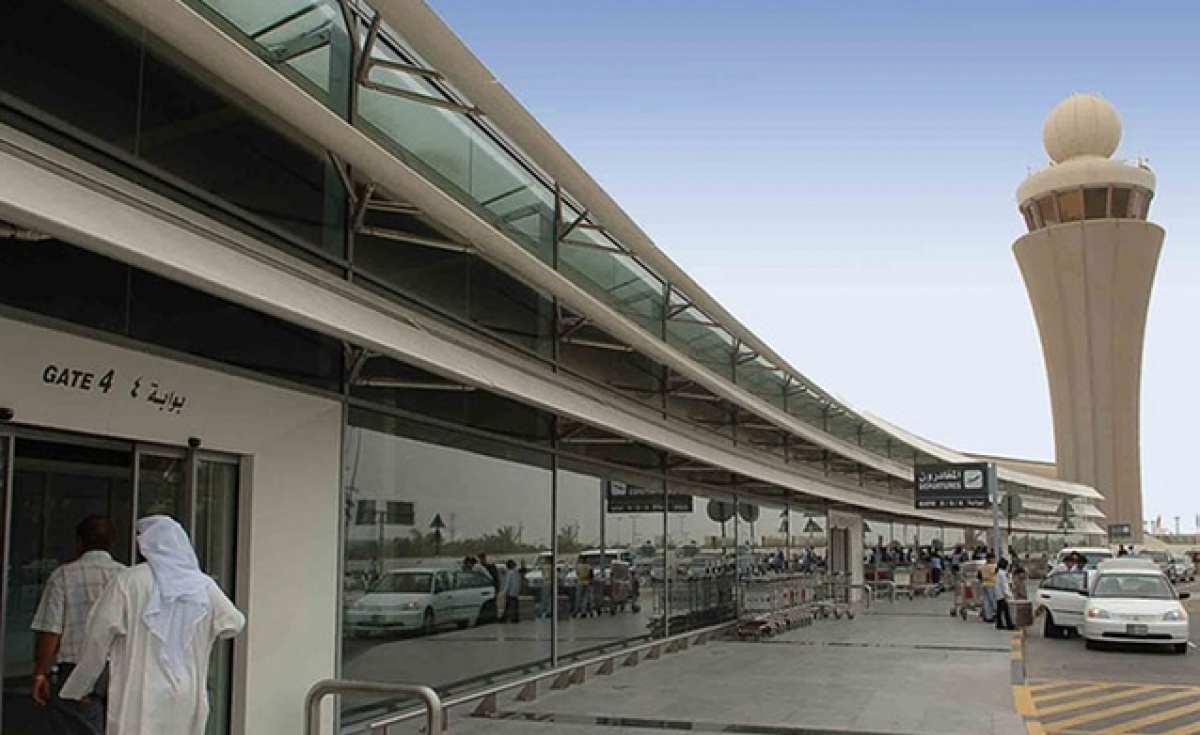 Came into being in March 2006, Abu Dhabi Business Center was established with the end goal of bringing about major changes and betterment in the Emirates Aviation Centre. A subdivision of Abu Dhabi Airports Company, SkyCity, is in charge of any development in Abu Dhabi Airport Free Zone – a rich business park in the surrounding district of Abu Dhabi International Airport. Like any other free zone in the UAE, ADAFZ offers all the classic benefits provided by a Free Zone authority, including tax exemptions, world-class facilities, and 100% ownership for foreign investors who own companies in the airport services, aviation, cargo and freight, logistics and aerospace sectors. Other than that, ADAFZ also offers infrastructural advantages to its registered businesses like logistics units, warehousing, commercial offices for business setup, and land plots.
ADAFZ Legal Entities
Amongst the following entities, a business in Abu Dhabi Airport Free Zone can be established in any one:
Free Zone Limited Liability Company (FZ-LLZ) – Corporate
Free Zone Limited Liability Company (FZ-LLC) – Naural
Branch of a local or foreign company
Business Activities In ADAFZ
The aim of welcoming foreign investors in ADAFZ and form related companies if to make it a favorable and desirable location for international and successful company setups. Following organizations can be established in Abu Dhabi Airport Free Zone:
IT and Telecommunication
Aviation
Pharmaceuticals
Trading
Consultancy Management
Light Industries
Marketing and Event Management
Aerospace
Airport Services
Defense
Cargo
Logistics
Freight
Available Licences In ADAFZ
Trading License – Allows the license holder to export, import, distribute and stockpile according to the rules and regulations of ADAFZ
Service License – A service license permits license holders to carry out activities specified in the obtained inside the free zone. The type of services must be similar to the license obtained by the parent's company
Industrial License – An industrial license holder is allowed to import certain product's raw materials and export the end products to other countries
Benefits Of ADAFZ Registered Businesses
100% income and tax exemption
100% foreign ownership
No duty on customs
Present in closeness to the Abu Dhabi Airport which enables easy import and export routes
100% repatriation of profits and capital
Access to world-class facilities (like any other free zone) and 24/7 security services
Easy access to the regional market
Independent regulations
In-house Telecommunication and IT services
Step-By-Step Of Company Formation In ADAFZ
The process of setting up a business in Abu Dhabi Airport Free Zone is fairly simple and efficient for both a local and an expat. The whole time period of setting up a business and getting approvals for setup wary from 2 weeks to 3 weeks, wholely relying on the license required and the type of business activities chosen. The step-by-step procedure of company formation in ADAFZ is as follows:
1. Initial Approval
The first and foremost step to setting up a business in ADAFZ is obtaining the initial approval. The following documents are required in order to obtain the initial approval:
Completed application form
Business plan
A copy of the existing trade license/registration (if the company exists already)
Passport copies of the shareholders and managers of the company being set up in ADAFZ
Audited financial reports of 2 years for a corporate entity or a certificate of reference from a personal bank of the individual shareholder
2. Registration
Once initial approval is obtained, the next step is to register the company with the authorities of the free zone. The process of registering includes:
Registration fee is required to be paid of either 5,000 AED or 7,500 AED, along with a license fee which ranges from 15,000 AED to 50,000 AED – which solely depends on the requirement of trade, service or industrial license
Submission of a completed registration application
Board resolution appointing the manager of the company, attested and notarized
Power of Attorney given to the appointed manager of the company, attested and notarized
Memorandum and Articles of Association (MAA), attested and notarized
Specimen signature of the appointed manager of the company, attested and notarized
Passport size photo of the appointed manager of the company required in a white background
3. License and Visa process
Once a license application is filed and submitted to conduct the mentioned business activities, it now comes down to start the visa process, including:
The signing of the lease agreement
Acquire the business license once all the steps mentioned above are done
Visa processing
The structure of totals costs for distinct sectors are as follows:
| Activity | Cost in AED |
| --- | --- |
| Industrial License | 7,500 |
| Specific Trading | 7,500 |
| Oil and Gas | 10,000 |
| Real Estate | 15,000 |
| Aviation | 15,000 |
| General Trading License | 15,000 |
| Freight Forwarding | 8,500 |
Facilities In Abu Dhabi Airport Free Zone
Abu Dhabi Airport Free Zone has seen more speed fast growth compared to other free zones in the region and incorporates well-established and big gun companies from distinct industrial sectors which compromise of food and beverage outlets, aerospace companies, retail, luxury goods, etc. A number of facilities are provided in ADAFZ, like:
Warehousing units
Commercial offices
Flexi-desk services
Plots of land for development
Retail licenses
All sorts of essential facilities to serve the everyday needs of a business
The facilities provided in ADAFZ include services, fully furnished and commodious spaces to conduct business activities in the free zone. All the facilities are carefully designed to make conducting business activities convenient for business owners and their employees alike. The process of setting up a business is comparatively not a hard task, but it is always advised to consult an expert or a business consultant as they can give you information and guidance which you might not be aware of initially. All your important questions can be answered by a business consultant, which makes the process of setting up a business even simple.
Visa Cost In Abu Dhabi Airport Free Zone
| DESCRIPTION | AMOUNT | REMARKS |
| --- | --- | --- |
| Employment Visa – per Person | AED 3,170 | 3 yeas Visa – including medical and Emirates ID |
| Employment Visa Deposit | AED 2,500 | refundable |
| Local Amendment | AED 800 | If applicable |
Documents Required
For setting up a branch:
License application – provided by Aurion
Business plan
Trade License or Certificate of Registration
Color passport copy or appointed manager's copy of the visa
2 years of the audited financial report
MOA
For setting up an LLC – Individual
License application – provided by Aurion
Business plan
Color passport and visa copy of the appointed general manager (POA holder)
Color passport and visa copy of the company's directors and shareholders
CV shareholder