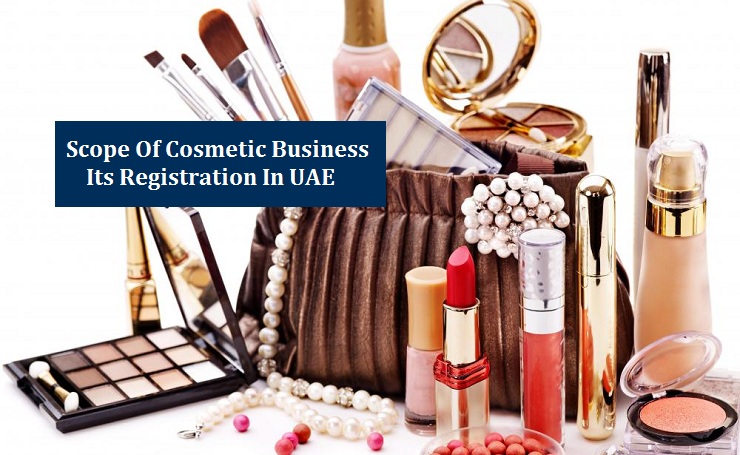 United Arab Emirates has the world's highest expat population in the world as around 85% people living in UAE are non-Emirati. People from around 200 countries and nationalities are part of UAE and these mix demographics have changed the entire lifestyle of UAE. One such evident example is the cosmetic industry of UAE that is thriving with the passage of time. According to a report by Messe Frankfurt Middle East, UAE has the highest per capita expenditure for cosmetic products in 2015 in the whole of Middle East and Africa with $239 which is also 7th highest in the whole world. This per capita expenditure by UAE on cosmetic items will remain highest in the region in the next 5 years also and it is expected to reach $295 in 2020. In the next 5 years, the cosmetic market in UAE will grow by 5.8%. These statistics and predictions clearly show the prospects of growth of cosmetic business in the country.
These opportunities have persuaded cosmetic brands from around the world to open their brands in UAE and also do some experiment. Beauty products that are widely used in UAE include fragrances, hair care products, color cosmetics and skincare products. The recent trend in the UAE cosmetic market show increase in the sale of natural products, halal products and personalized products. Dubai govt. is the first one to certify halal beauty products that are free from pork and other haram ingredients.
The govt. of UAE provides more and more business opportunities for beauty product entrepreneurs which also include the international trade fair of Beautyworld Middle East. This year, the 22nd exhibition was attended by 42,000 visitors that include 1,570 exhibitors from 57 countries. The next Beautyworld Middle East exhibition will be organized from 8th to 10th May 2018 and it will provide another chance for the interested beauty related entrepreneurs to exhibit their products in front of one of the world's largest cosmetic and beauty market.
Registration of Cosmetic Products in UAE:
Registration is required for manufacture, sale and import of cosmetic products in UAE. Cosmetic products are such substances that are used to clean, protect, perfume and change appearance of any external human body part (hair, skin, nails, lips, external genitals) or teeth and mucous membrane.
There are several benefits of registering cosmetic products in UAE as it provides label protection, brand protection, import & export rights and selling cosmetic goods in the UAE market for the entrepreneurs. The application for cosmetic product registration can be prepared in Arabic or English.
Function of Cosmetic Product Registration in UAE:
Following are the major steps for registration of cosmetic products in UAE:
`Applicant must be a company with presence in UAE and having a cosmetic related activity.
The e-form program provides technical instructions to start the registration form procedure.
Form for each product must be filled by the company for registration.
A copy of a valid label assessment of the registration-needed products will be submitted by the company representative.
The next step is to prepare a registration report of the consumer report.
Required Documents:
Following documents are necessary for product registration in the gulf country.
The Certificate of Free Sales (CFS) indicates that the product is freely sold in its country of origin and it must be issued by the health authorities of that country. At the time of submission, the CFS must be of recent time and the original document has to be provided if necessary.
Analysis Report provides physical properties, ingredients and chemicals in the products and the report must be taken from the Manufacturing Company of the product.
The last document is the laboratory test report from an accredited laboratory in the country of origin or in UAE. This test report provides information about the occurrence of preservatives and heavy metals like lead, arsenic, zinc, mercury, cadmium and chromium.
List of Cosmetic Products for Registration in UAE:
Following are the items that are allowed under registration of cosmetic products in UAE. This list is not comprehensive but it can easily provide a good understanding of the matter:
Face Masks (excluding peeling products)
Bath and shower items like oils, gels, salts, foam etc.
Deodorants and anti-perspirants
Hair care products
Hair tints and bleaches
Hairdressing products (lotions, lacquers etc.)
Makeup and makeup removing products from eyes and face
Anti-wrinkle products
Skin whitening products
Sun bathing products
Tanning without sun products
Products apply to lips
Toilet or deodorant soaps
Creams, lotions, gels etc. for skin
Perfumes and toilet papers
Cleansing products (powders, shampoos)
Conditioning products (lotions, oils, creams)
Shaving products
Items for caring of nail, teeth and mouth
The complete registration process of cosmetics items in UAE is quite complicated. But there is nothing to worry because we at Riz & Mona provide consultancy regarding product registration in any part of UAE and we are proud to be best in providing this service to customers. You can contact us at WhatsApp # +971 56 9971225.