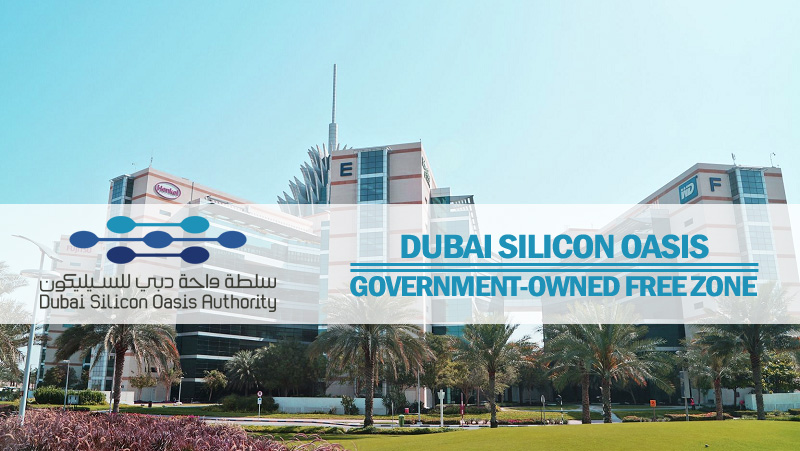 In UAE, free zones are usually associated with Dubai as this emirate took most interest in formation of these economic zones and holds most number of free zones in the country. In order to proceed quicker towards the formation of free zones and ensure smooth running of their functions, Dubai mostly encourages private sector for construction of such free zones. But the government is also ready to fully own free zones where required. One such important free zone is the Dubai Silicon Oasis (DSO).
DSO was established in 2004 and since then it is providing all the facilities to the companies operating here that are destined for any free zone in Dubai and UAE. This unique free zone provides both working and living facilities for companies' employees. Main area of interest for this specific free zone is latest technology, design and development. It is the reason that large numbers of companies related to telecommunication, IT, engineering and internet technology have their presence in DSO.
Apart from these technology-based companies, other companies and businesses are also enjoying the facilities available in DSO. These companies in DSO include law firms, consultants, automobile, oil & gas, aerospace, bio-tech etc. The standard of this free zone is obvious from the presence of large number of world renowned companies including Western Digital, SAP SE, Fujitsu, Schneider Electric, AMD and several others.
This huge presence of these high-tech companies is due to several facilities and benefits available in DSO. Few of the most important ones include:
A combined fire, water and irrigation supply system
Modern IT infrastructure and tier 3 data centre
Proximity of Dubai International Airport, Jebel Ali Port and Port Rashid
One stop-shop business services
Other benefits associated with free zones
Following are the types of companies that can be established in DSO:
Free Zone Establishment (FZE). This is registered by a single shareholder. This shareholder can be an individual or a corporate
Free Zone Company (FZCO). This is a legal entity with minimum two shareholders (either corporate or individuals)
Any local (UAE-based) or foreign company can establish its branch in DSO
DED (Dubai Economic Department) registered companies can also operate in DSO
Startup businesses and entrepreneurs can also setup company in Dubai Silicon Oasis
All these different types of companies have their own registration process and necessary documents. If you are willing to take full advantage of DOS by opening any of the above companies in this designated free zone, then the easiest way to do so is by contacting Riz & Mona Consultancy. We are available via WhatsApp # 971-56-9971225 or email address info@rizmona.com. We have assisted in successful registration of several companies in DSO (Dubai Silicon Oasis) and other free zones in Dubai and other emirates of UAE.